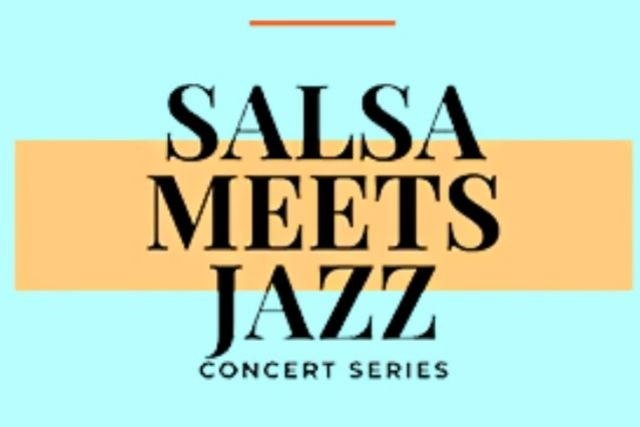 Thu May 18 2023
8:30 PM
6725 W. Sunset Blvd.
Hollywood, CA 90028
$25.00 - $35.00
All Ages
SALSA MEETS JAZZ For the first time in Los Angeles, the perfect musical combination: Salsa & Jazz with TROMBOR and special guest Doug Webb
Doug Webb was born in Chicago and moved to California at the age of 3. He is a graduate of Edison high school in Huntington Beach, CA and received a Bachelor of Music from Boston's Berklee College of Music. He began playing the clarinet at the age of 8 and added saxophone and flute at 15. He lives in Los Angeles with his beautiful wife Alex and his son, Ryan.

Over his career Webb has played and recorded with such notable talents as Horace Silver, Freddie Hubbard, Sal Marquez, Stanley Clarke, Quincy Jones, Mat Marucci, Kyle Eastwood, Billy Childs, Rod Stewart, Carly Simon, Art Davis, Kenny Rogers, Bonnie Raitt, Pancho Sanchez and Vikki Carr. He played with the house band for the Dennis Miller TV show, the Jimmy Cleveland orchestra and continues to tour with the Doc Severinsen big band. He has recorded music for hundreds of movies and television programs. He solos on the sound track for Mystic River, Million Dollar Baby and Jersey Boys. Webb has been featured on hundreds of recordings.

The American dream came true for Catalina Popescu in October of 1986 when she and her husband Bob created a supper club devoted to serving an experience of superb eats and the shared magic of live performance. That grand experience began at the door where every night her mother Maria would greet each guest as family and share in their love of music. Housed in Hollywood and decked out in a timeless charm, the club offers a cozy ambience under sparkling stage lights garnished with its signature concoction — Jazz. The first artist to grace the stage was the masterful flutist and saxophonist Buddy Collette, and ever since then, over the past 36 years, the Catalina Jazz Club has hosted the most illustrious legends of all time — from the powerful puffers of Dizzy Gillespie to the electrified fingers of McCoy Tyner, the bubbly belt of Dee Dee Bridgewater and Lynda Carter, the flirtatious saxophone of Joshua Redman, the slick strumming of Kenny Burrell, the insane drum clinic of Steve Gadd, the romance of Steve Tyrell, and the masterclass of Mike Stern.

For Catalina, Jazz is our way of life. It breathes pain. It knows love. It dreams hope. It bleeds courage. Whether we're showcasing Broadway, Soul, R&B, or stand-up comedy, the lesson learned from all the greats who have serenaded our spirits is how to connect to one another. And that's why the Catalina Jazz Club will always have a table ready for you.

The Catalina Jazz Club has been honored by A.S.M.A.C., California Jazz Foundation, Los Angeles Jazz Society, and a City of Los Angeles Certificate of Appreciation on their 25th Anniversary, which was awarded by Mayor Antonio Villaraigosa and the LA City Council which included then City Council member and current Los Angeles Mayor Eric Garcetti.
SALSA MEETS JAZZ For the first time in Los Angeles, the perfect musical combination: Salsa & Jazz with TROMBOR and special guest Doug Webb