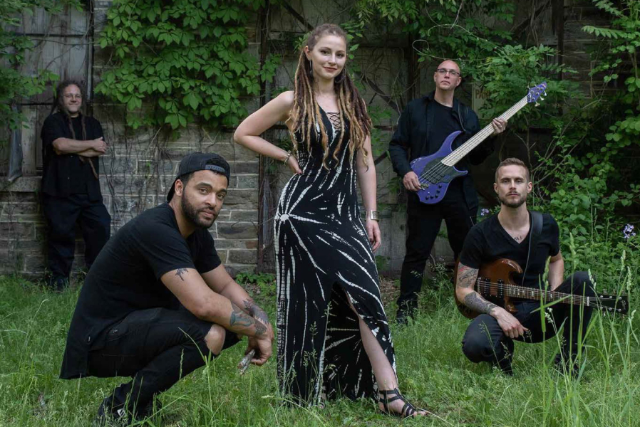 Sat Feb 29 2020
7:30 PM - 10:30 PM (Doors 6:30 PM)
19 Church Street
Cortland, NY 13045
$10.00
All Ages
American Vintage & Little Rock Music Group present
Root Shock,
The Unknown Woodsmen,
Stiv Morgan
Conscious, soulful, uplifting, even healing—that's how many fans of Root Shock have described the band's infectious sound and energy. With a reputation like that, it's unsurprising that this group is indebted to reggae, a class of music forever married to love, humanity, social change, and an almost tangible sense of sunlight. But Root Shock didn't form on a beach. Instead, they came up in snowy Syracuse, New York in 2012, and since then, they've developed a voice that transcends genre.

Drawing from the classic sounds of rock to create their own blues-reggae flavor of infectious rock grooves, The Unknown Woodsmen have spent countless hours honing their signature sound and performing throughout Central New York and beyond. With crafty hooks, old-school grooves, and an energetic live show, the band has been captivating crowd after crowd and steadily building a loyal following of fans throughout the Northeast.

Stiv Morgan is a singer-songwriter with a list of influences as unique as his sound. A music lover long before establishing himself as a professional musician, he followed the Grateful Dead, Billy Joel, The Allman Brothers, James Taylor, Blues Traveler and Dave Matthews Band in the days of his youth before eventually taking to the stage. With a golden voice drenched in the raspy soul of blues and soul music, Stiv Morgan is a timeless singer and a multi-instrumentalist who plays straight to the heart of American music.
American Vintage & Little Rock Music Group present
Root Shock,
The Unknown Woodsmen,
Stiv Morgan
Sat Feb 29 2020 7:30 PM - 10:30 PM
(Doors 6:30 PM)
Rose Hall
Cortland NY