Come join us for the first ever LIVE EVENT hosted by the greatest podcast celebration of New Jersey in human history, NEW JERSEY IS THE WORLD. Spearheaded by Chris Gethard, NJITW looks at everything great, beautiful, and awful about this state. The evening will feature comedy, surprise guests, and the first ever live taping of an episode of New Jersey is the world. Get tickets now so you can have NJ bragging rights forever about being at the first one.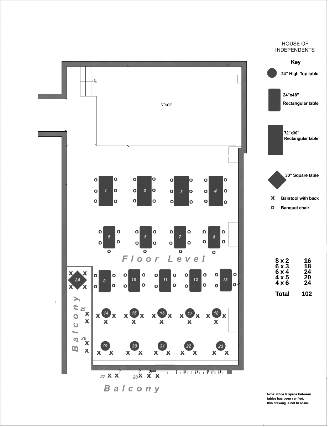 This event will comply with all regulations, Executive Orders, ordinances, and industry best practices for Covid-19 compliance.

Tickets will be sold by assigned table, with a predetermined number of seats at each table.
Tables will be spaced six feet apart, and cannot be combined or pushed together. There will be no mingling or visiting from table to table.

This will be a seated, table-served event; there will be no public service at the bar. There will be a Two Drink Minimum, with orders placed before the commencement of the show, to minimize disturbance during the performance.
Parties will arrive together, answer a brief questionnaire, have temperatures taken before entrance, and be escorted to their tables together. Partial groups will not be seated.
Masks will be required to be worn at arrival. Masks can be removed only when audience members are seated at their table, and must be worn in any situation that requires an audience member to leave their table.
Any failure to adhere to the above rules will be grounds for immediate expulsion from the venue, with no refund given.