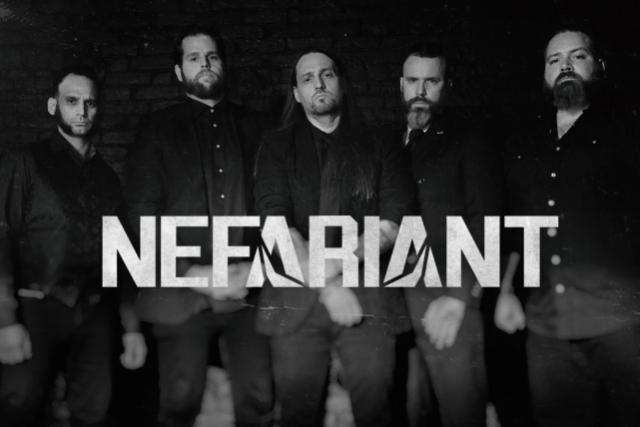 Sat Nov 6 2021
7:00 PM (Doors 6:30 PM)
361 Metropolitan Avenue
Brooklyn, NY 11211
$15.00
All Ages
Knitting Factory Entertainment Presents
Nefariant,
Sun and Flesh,
Resolution 15,
The Unbroken
NYC metal band Nefariant features ex-members of Grade8 (Lava/Atlantic), IKILLYA (Megaforce/Urban Yeti) and a current member of Alekhine's Gun. Nefariant means to unapologetically be yourself, to see failure as an opportunity, to follow your own path regardless of public opinion. Those who are Nefariant get kicked in the teeth and smile back. It's knowing that you are not owed anything and nothing can stop you. Nefariant is brutal elegance. Nefariant is educated rebellion. Nefariant is bad in the best way.

Living in the van, fan by fan, late 24hr truck stop food, the salty t-shirts and loud equipment in tow … This is how Sun & Flesh bring their blistering anthems to the disenchanted. Fresh off the finish of a massive labor of love collab with producer/engineer Dan Korneff (Breaking Benjamin, Paramore, Papa Roach, ...), the band has ascended to an altogether different level. Singer-guitarist Christoph Manuel and Matt Brewster (bass) create the band's edgy videos while touring with monster shred captain Stefan Reinberger (lead guitar) and powerhouse drummer Jon Serwinowski. "The reason why I developed an early interest in this band is because the songs were so good", says Korneff. "I can't wait for people to hear what I hear." Appearing on a playlist or at a venue near you - This is @sunandflesh

Originally formed in 2007, Resolution15 is a non-conventional metal band from New York City founded by Earl Maneein (Seven Suns), Nick Serr (Lies Beneath) and Kenny Grohowski (Imperial Triumphant, John Zorn, Secret Chiefs 3) which utilizes electric violin in place of guitar. Drawing from influences in hardcore, death metal, thrash and punk, Resolution15 push boundaries of the traditional metal band format, while exploring themes of socio political conflict, spiritual turmoil and the existential human struggle. Your girlfriend will love it.

The UNBROKEN formed in the high powered metal scene in Brooklyn, NY. The band's captivating, high-energy performances transport to Modern Day Thrash Metal; combining Metallica's in your face attitude with Pantera's chunkiness and Slipknot's infectious groove, their musical direction emulates the heavy metal legends of yore, refreshed by the trappings of the modern metal era.
Knitting Factory Entertainment Presents
Nefariant,
Sun and Flesh,
Resolution 15,
The Unbroken