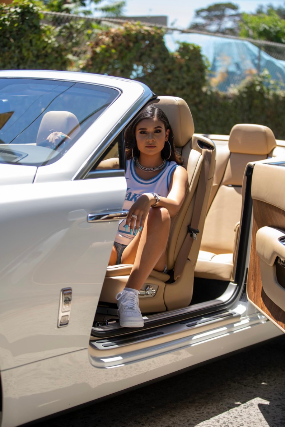 Sun Sep 12 2021
8:00 PM Doors - 11:55 PM
1710 Mission Street
San Francisco, CA 94103
$10 advance / $10 at the door
All Ages
Under 21 must purchase $5 non alcoholic drink ticket.


MASKS REQUIRED
MALAYNAH ,
Krystall Poppin ,
Valeria Garcia,
DRE CEDES
​Malaynah Elise Cordova (born July 4, 2000) is a rapper, singer and songwriter born and raised in Boyle Heights, California. At an early age she developed a love for various genres of music and was raised listening to vintage reggae like Steel Pulse and Barrington Levy, and old school funk like Teena Marie & Rick James, but truly was embraced by both old school and new school rap music and at 12 years old she began writing songs and secretly rapping in her bathroom mirror. She attending Ramon C. Cortines School of Visual and Performing Arts High School in Downtown, Los Angeles where she studied classical music and was trained in theory, sight reading, technical studies, history, and performance. Being that her academy was heavily based on classical music, she would perform her original music outside of school at family gatherings. At 16, she booked her first show at a small venue in Downtown, Los Angeles where she was able to perform some of her original songs. In late 2018, Malaynah did a freestyle over the track to Cardi B's hit single "Money" which immediately went viral with over 12 million views when Cardi B herself resposted it via her Instagram page. Since then, Malaynah has continued writing music, recording and performing since. Her dream is to tell the world stories through her lyrics and put Boyle Heights on the map and to someday collaborate with the best in the industry.

Krystall Poppin is a new and energetic Mexican/American bilingual rapper hailing from El Paso, Texas. Her unique vocals and clever rhyme execution has managed to help her stand out from the current state of female artists. 2021 is looking like her break out year without a doubt! After drawing the attention of some heavy weights in the music industry, she has been quickly rising through the ranks and establishing herself as a groundbreaking artist with limitless potential. Her latest single "One More Time" featuring fellow Texan Paula Deanda, is guaranteed to make waves this summer with it's excellent production, catchy vocals, and addictive vibes! Save it to your playlist today! Check out her other recent releases "Facetime", "Ain't No Stoppin", and "Hello"!

Valeria Garcia issecond generation immigrant from a small town in Northern California called Hollister. She sings and makes anything from your beloved 90's RNB soul hits, to digging back into herroots to give you some authentic Urban Latino, Reggaeton Vibes. Tune in to her sound where her worlds meet as one , and get to know herstraight from the source.

Born and raised in San Jose, California Dre Cedes is a Bay Area native. Growing up Chicana, Cedes declares the importance of having pride in who you are, and to always strive for excellence no matter the obstacle. Her new single "too hard" is a testament of the will to persist toward our passions despite everyday struggle.
MALAYNAH ,
Krystall Poppin ,
Valeria Garcia,
DRE CEDES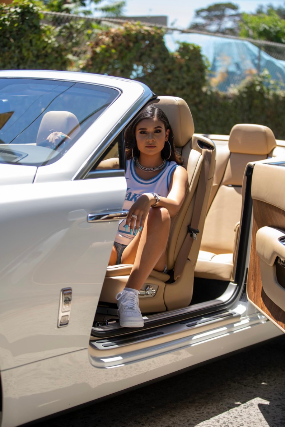 $10 advance / $10 at the door
All Ages
Under 21 must purchase $5 non alcoholic drink ticket.


MASKS REQUIRED