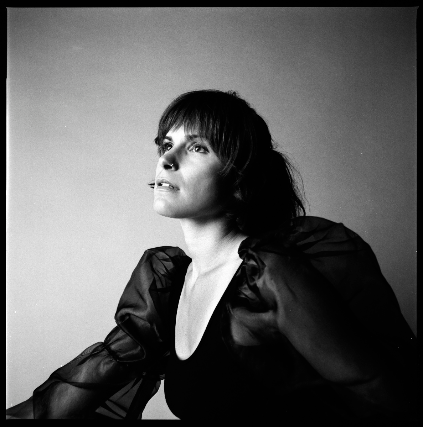 Sat May 1 2021
6:00 PM (Doors 5:00 PM)
917 Woodland St
Nashville, TN 37206
$12.00 - $15.00
Ages 18+
Seated and Socially Distant Early Show
Lydia Luce with Lockeland Strings and special guest Madi Diaz
Dark River is the upcoming album from Nashville based singer-songwriter and multi-instrumentalist Lydia Luce, which transcends personal turmoil to create an evocative collection of songs. Spellbinding strings and dream like piano soundscapes soundtrack Luce's hypnotic vocals, which give voice to personal stories about learning to accept sadness and loneliness in order to find clarity of mind.

For Luce, work on Dark River began after a tumultuous breakup in the summer of 2019. Describing herself as a "extrovert who finds it difficult to sit still in the face of anxiety," Luce gave in to her restlessness, and decided to take a solo trip to the Pacific Northwest later that summer. She wanted to spend time in nature, hoping that the space would inspire the creative process for her next album. Between attempting a risky summit hike on Mount Saint Helen and even falling ill in the Colorado mountains while camping, Luce did not do much writing, but she was able to face her feelings. Luce shared, "By isolating myself in the mountains, I was able to sit quietly in sadness and let myself feel the deep loneliness I was trying to avoid."

Luce believes this isolation helped create the space for her personal stories of growth, heartache, and hope to appear clear in her mind. Luce believes ruminating on these heavy moments, provided "a gateway into being able to write these songs." "Dark River," the album's title track and lead single, is about not letting others take your light and recognizing codependent relationships. "I was in a relationship with someone struggling with addiction and depression. I was trying to carry the weight of their struggle and my own," Luce says. "Now, I'm learning to set healthy boundaries for myself and in my relationships."

The album was in its final stages of creation when the March 2020 tornado hit her Nashville home. It proved to be a nearly fatal encounter for Luce, who happened to vacate her second-floor bedroom on the timely advice of a local weatherman just before a piling came through the wall, landing on the spot where she was laying moments before. For weeks after, Luce suffered panic attacks while doing everything she could in Nashville to help others who were affected. The track "Occasionally" took on a new meaning for her after, helping her to settle an overwhelming tide of emotion and reflect on this life-changing event. Luce says, "I helped organize a tornado relief benefit show the week of the storm, and I chose to play this song during the concert. I was experiencing severe panic attacks that week. This song transformed into a song about anxiety and how it can come on unexpectedly and linger in your thoughts and body no matter how desperately you attempt to shake it off."

Luce grew up in a strict musical household where her mother was a professional conductor for the Ars Flores Symphony Orchestra, so learning the violin was not presented as a choice. A virtuoso from six years old, she excelled in numerous philharmonics. She obtained her master's at UCLA in the viola, but knew her path was not that of a professional classical musician. Explaining, Luce says, "I am grateful for my classical upbringing and that I've gotten to absorb a diverse education in music. Ultimately it all brought me to this space of getting to create from experiences that are only mine." She studied ethnomusicology, performance and songwriting at Berklee, traveled and studied Ghanian music, then worked at world music label Smithsonian Folkways Records.

Pulling from musical references that span her orchestral background to contemporary classical, roots, indie rock, and jazz, Luce did not restrict herself to any singular genre as she crafted Dark River. Instead, Luce allowed each song to go in the direction of her varied influences. She evokes the spirit of Judy Garland on "Just the Same" and "Stones" while "Empty" and "Never Been Good," which find her taking a more upbeat tone in songs about difficult emotions. "Tangled Love" plays with percussive polyrhythms. It considers the complications of a destructive relationship using a sophisticated vintage sound that draws comparisons to the use of pop retroism among her contemporaries, like Weyes Blood. "All the Time," one of Luce's most personal songs on the album, is about hope and trusting oneself. "This song is a conversation with myself," Luce says. "It's about accepting the Invitation to start trusting myself and intuition."

Dark River was produced by Jordan Lehining (Andrew Combs, Caitlin Rose) and recorded at the historic Southern Ground Nashville, which has been a home to Kacey Musgraves, the Foo Fighters, and Kris Kristofferson. It showcases Luce's multi-instrumental vision with her performing viola prominently throughout. Dark River follows her debut solo album Azalea, released in 2018, an accomplished release that drew praise from publications from Popmatters to American Songwriter, establishing her as a notable emerging talent in Nashville and beyond. You can expect to hear the full record February 2021.

Luce also leads Lockeland Strings, a community arts organization that puts on monthly showcases of local artists accompanied by string quartet arrangements, alongside performances of new contemporary classical pieces from local composers. With performances from Erin Rae to Dylan LeBlanc, Lockeland Strings has grown from a house show to the Parthenon and Wilburn Street Studios. It partners with a new nonprofit each month to give a platform to organizations, including the ACLU of Tennessee, Girls Write Nashville and the Second Harvest Food Bank of Middle Tennessee.
Seated and Socially Distant Early Show
Lydia Luce with Lockeland Strings and special guest Madi Diaz