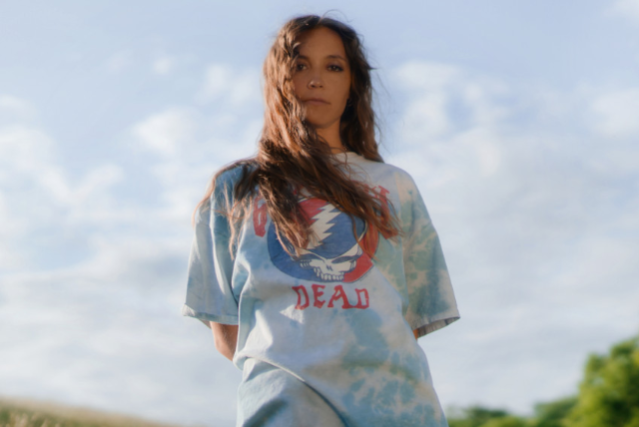 Fri Nov 24 2023
9:00 PM (Doors 8:30 PM)
628 Divisadero St
San Francisco, CA 94117
$20 P1 - $24 P2 - $27 P3
Ages 21+
Please note there is a delivery delay set - tickets will be sent 7 days prior to show.
Light Places Tour
LP Giobbi
Sorry, there are currently no tickets available through TicketWeb.
Please check back later.
LP Giobbi is a multi-talented DJ, producer, pianist and activist who is quickly rising to superstar status. Since emerging in the dance scene in 2018, she's played high-profile festivals including Coachella, Lollapalooza, Bonnaroo, Tomorrowland, Electric Forest, and Creamfields. She's also supported iconic artists like Pete Tong (opening up for him two nights at London's O2 Arena and then sitting in with the Ibiza Classics orchestra on a grand piano to play a song she wrote with them), Fatboy Slim, Diplo, Mochakk, DJ Tennis, Dead & Co, John Summitt and Sofi Tukker, everywhere from Fabric in London, Red Rocks Amphitheatre in Colorado, The Warehouse Project in Manchester, to Amnesia and Ushuaïa in Ibiza. LP Giobbi's music has amassed over 102M streams across platforms so far and she's been hotly tipped as TIDAL's Artist to Watch (2023), Spotify's EQUAL Ambassador (2022), Spotify RADAR's Artist to Watch (2022) and Amazon's Artists to Watch (2021). She was also nominated for Breakthrough Producer in DJ Mag's Best of North America Awards and landed on the cover of Spotify's Best of Electronic Music 2022. As a DJ she incorporates her jazz-trained skills as an improviser to add live piano and modular electronics to her sets, on a quest to become what she calls "a one-woman jam band." As a producer, she brings together a strong sense of melody and arrangements—as well as her finely-honed performance skills—from her jazz and classical background with the instincts she's learned on the road for what moves a roomful of bodies.

Her love for music began in early childhood where she started out taking piano lessons in second grade with longtime teacher and mentor Carolyn Horn, who gave her a classical education while also nurturing Giobbi's playful sense of creativity which would become a core part of her musical identity. LP Giobbi would then earn a degree in jazz piano performance at UC Berkeley and was playing a solo jazz gig at a bar when she was approached to join an all-girl electronic band. This crash-course education in production and sound design would end up launching her on a brand new dance-oriented trajectory.

Fast-forward to 2018, where LP Giobbi stepped onto the dance scene as a producer with a string of singles that brought together the funky flavor of classic house music with a sense of sonic exploration, and a live show that inspired SOFI TUKKER to offer the young artist their mentorship and a record deal. Since then she's carved out an identity for herself as one of electronic music's most organic performers, bringing years of training in classical and jazz piano performance to her piano-centric productions, creating a sound that can easily fill up arenas without losing its deeply human touch. Along the way she's used her growing stardom to power her FEMME HOUSE nonprofit, building community and inclusion in the world of dance music, and emerging as one of the genre's most passionate and driven activist/artists.

LP Giobbi's upcoming debut album, Light Places, out on May 12, 2023 on Ninja Tune's imprint Counter Records stands as a comprehensive declaration to who she is as an artist. Here, she brings an organic freedom found in improvised music (from long-standing inspirations Bill Evans and The Grateful Dead) and spontaneous collaboration to incorporate core principles of simplicity to often intricate structures of dance music, making for a set of songs that simply feel good. The process of creating complementary tracks coincidentally widened LP Giobbi's artistic lens to expand her production abilities beyond the confines of crafting standalone singles. This broadened space gave LP Giobbi room to peel back multiple meanings contained in a simple phrase ("If Love is A Skill (feat. Sofi Tukker)"), wield dynamic tom fills and distorted bass with intent ("Georgia") and harness the never-ending power of love from friends and family ("All I Need"). By the end, the album feels like something greater than itself and will leave anyone who comes across it feeling like anything is possible.

Although she's racked up huge gigs, stellar remixing opportunities (providing unique reinterpretations to music from the likes of Portugal. The Man, Diplo & TSHA, Kx5, MK, Dom Dolla, Tycho and Carlita among others), and a raft of various titles and accolades (Spotify EQUAL Ambassador, North American Music Director for W Hotels, host of FEMME HOUSE Radio), Giobbi's never lost sight of a music-making ethos centered around collaborative effort. Behind the scenes, she's launched a multifaceted label/publishing house/collective called Animal Talk (alongside partners SOFI TUKKER), and founded the nonprofit FEMME HOUSE which is dedicated to educating budding beatmakers and counteracting gender disparities in dance music, where women make up only two percent of producers. Since launching in 2019, FEMME HOUSE has provided thousands of female and gender expansive individuals access to production workshops, online courses, and scholarship programs for LGBTQIA+ and BIPOC creators covering everything from songwriting to sound design. It's blossomed into a multidimensional effort encompassing bootcamps, livestreams, a FEMME HOUSE Radio show on SiriusXM's Diplo's Revolution, along with stage takeovers at EDC and Hulaween Music Festival and the FEMME HOUSE Takeover Tour, mixing club dates with in-person workshops with a mission to bring "the house party to the school house." Both in 2021 and 2022 FEMME HOUSE joined forces with Alicia Keys' She Is the Music and Emily Lazaar's We Are Moving the Needle for a sold-out, month-long production bootcamp, where over 3k enrollees from over 1.4k cities and 77 countries learned how to produce music together.

"Dance music was started by black queer people to create a safe space and I'm just here to uplift those voices and add to the safety of the space however I can," says Giobbi, "Through stage takeovers, the radio show, and different platforming opportunities, I'm trying to highlight these voices, so that other people can see themselves represented and say 'I can be and do anything in this world' because it's hard to be what you can't see.

As Giobbi's profile continues to rise, she continues to grow and explore, improvising her way towards her own musical ideal. "I love the jam band ethos," says Giobbi, the daughter of two devoted Deadheads, who often appears onstage in one of an arsenal of Dead t-shirts. (She also put together a Dead House set and a remix album Garcia (Remixed) where she weaves the sounds of Grateful Dead's catalogue and Jerry Garcia's first solo album over house beats.) "I'm constantly asking myself, is this interesting enough to come back to? My parents went to over 80 Dead shows in their life. I want to make my music interesting enough to come back to over and over, where it feels familiar, but you also have no idea what you're gonna get."
Light Places Tour
LP Giobbi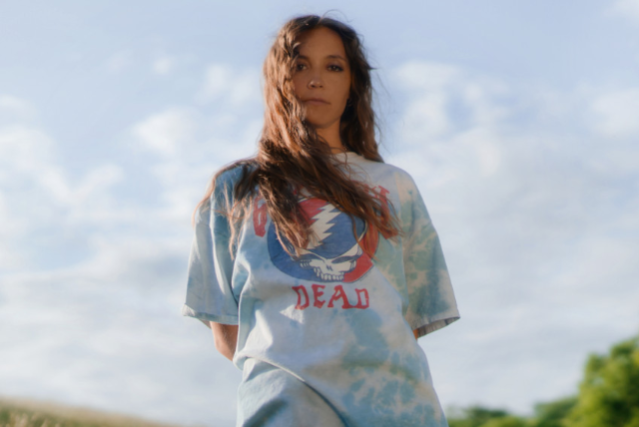 Sorry, there are currently no tickets available through TicketWeb.
Please check back later.
$20 P1 - $24 P2 - $27 P3
Ages 21+
Please note there is a delivery delay set - tickets will be sent 7 days prior to show.