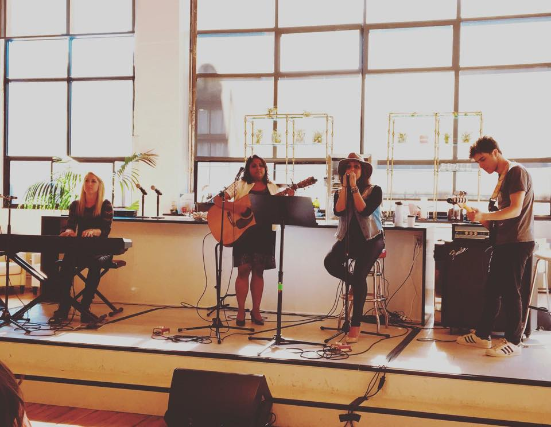 Wed Jun 12 2019
8:00 PM (Doors 7:30 PM)
5433 Ballard Avenue NW
Seattle, WA 98107
$10.00
Ages 21+
Kiing,
Graveyard Club,
Distant Station
Seattle indie-pop female group Kiing draw together intricate harmonies and hard-hitting choruses reminiscent of artists like Fleetwood Mac and Birdy.

Graveyard Club (Matthew Schufman (vocals, synths), Michael Wojtalewicz (guitar), Cory Jacobs (drums) and Amanda Zimmerman (bass, vocals) began inspired by a unique list of shared interests: the classic short stories of sci-fi author Ray Bradbury, the music of Ryan Gosling's little-known band Dead Man's Bones, and a fascination with both 50's crooners and 80's pop music. On their new record,

Goodnight Paradise

, these influences combine with synth-pop and dark surfy sounds to create a distinctly nostalgic feel for a place and time you feel you know intimately, but never really existed. It's Twin Peaks in Cathedral Hill and Boris Karloff at the Under-The-Sea prom of your dreams.

Whether you grew up with New Order, The Cure, The Smiths, or Echo & the Bunnymen or dig artists like Real Estate, DIIV, Wild Nothing, The Drums, or Arcade Fire this band and album are for you. Graveyard Club draws from, and connects, these great artists while having a unique and expressive voice all their own. Goodnight Paradise is a beautiful record. It's honest, melodic, catchy, layered and simple yet complex - it's a perfect pop album


Jake Rudh, Transmission, Minnesota Public Radio, The Current

Distant Station also known as "DS" are an American alternative indie rock band formed in Seattle in 2013. Musical styles include beat driven alternative with elements of funk and blues.
Kiing,
Graveyard Club,
Distant Station