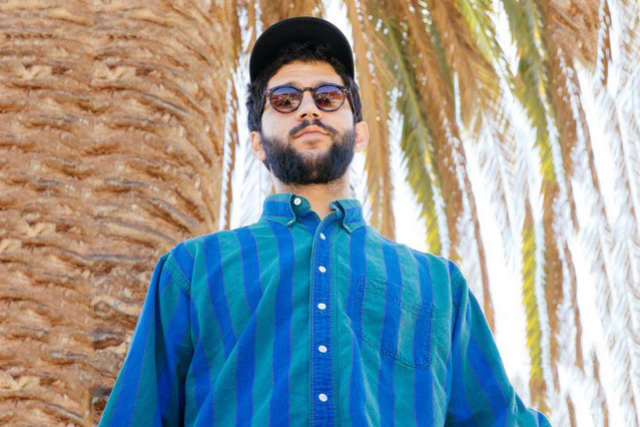 Fri Apr 26 2019
9:00 PM (Doors 8:00 PM)
9081 Santa Monica Blvd
West Hollywood, CA 90069
All Ages
ADV $15 / Day of Show $20

ALL SALES FINAL
NO REFUNDS/EXCHANGES
Sean Healy Presents
Kiefer with Swarvy
Sorry, there are currently no tickets available through TicketWeb.
Please check back later.
Los Angeles musician Kiefer Shackelford is only 26, but the pianist and producer's soulful beat music is already
garnering a loyal fanbase. His debut record KickinIt Alone (released 2017 via Stones Throw's experimental Leaving
Records imprint) won fans at Pitchfork and the BBC, and earned a Best Jazz Album nomination from A2IM. His debut
for Stones Throw, Happysad , follows up Kickinit Alone with a collection of beautiful standalone instrumentals that
showcase both Kiefer's piano chops and knack for improvisation, sequenced into what he describes as an "emotional
journal."
An artist who thrives on on collaboration, Kiefer has quietly lent his production talents to an array of musicians
including Kaytranada and Anderson .Paak; shared the stage with the likes of Moses Sumney, and played in Terrace
Martin and Mndsgn's live groups. Kiefer's fans have grown to love not only his music but also the accessible online
community he's created. His Instagram ( @KiefDaddySupreme ) is a home for beats he creates for instrumentalists to
play over, clips from his daily practice, and Dilla tributes , as well as a platform for him to engage with thousands of
fans, many of whom are musicians themselves.
A keyboardist first and foremost, Kiefer was taught to play the blues by his father practically before he could walk.
Says Kiefer, "I love jazz because it represents the peak of musical expression via improvisation." He started
producing his own beats at around age twelve, and eventually went on to study under renowned jazz guitarist Kenny
Burrell at UCLA's Jazz Studies program. There, he started to toy with the synergy between the jazz piano he studied
and the beats he created outside of school. While his peers performed over live instrumentation, Kiefer produced
electronic beats completely free from sampled melodic material or drum breaks.
Kiefer describes Happysad as "my emotional journal of the last year. I struggle emotionally a lot, and yet I feel pretty
damn good much of the time. This album is focused on both joy and sadness, and how they are always intertwined."
Whereas Kickinit Alone was "90% focused on all types of sadness," Happysad is more complex. The track titles are
deliberately left open to interpretation; opening on a confident, blissful note, then segueing into a more dynamic mood
before entering a deeper, darker and more ethereal place. Isolation, anxiety, self-doubt, and nostalgia interplay with
feelings of hopefulness, optimism, and gratitude.
The inspirations Kiefer cites, from label mates Karriem Riggins and Knxwledge to jazz titans Herbie Hancock and Bill
Evans, illustrate how evenly his music straddles the two worlds of jazz and beats, bringing his two loves together into
a fully realised whole. "I've loved the sense of responsibility that comes with being a jazz musician," he says, "The
responsibility to study and understand its history, to respect the discipline of an instrument, and to dedicate your
career to positively changing the direction of the music."
He adds, "I love jazz musicians more than any other type of person in the world. They are brilliant, dedicated,
thoughtful, creative, and usually funny. I hope to be considered one someday."

"a striking entry to this lineage of hip-hop inextricably tethered to jazz" --Pitchfork
"Kiefer might be the best kept secret in jazz and alt-rap" --Bandcamp
Sean Healy Presents
Kiefer with Swarvy
Fri Apr 26 2019 9:00 PM
(Doors 8:00 PM)
Troubadour
West Hollywood CA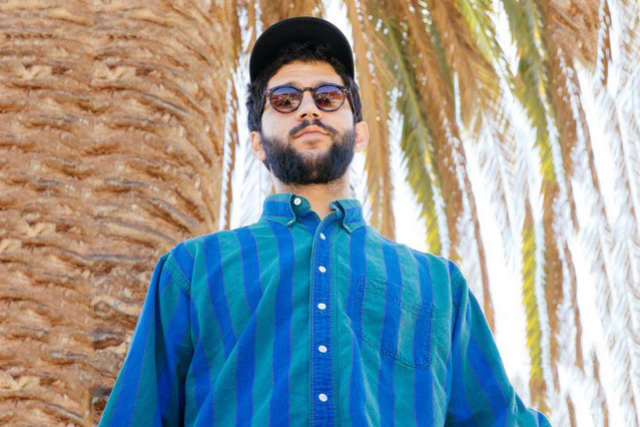 Sorry, there are currently no tickets available through TicketWeb.
Please check back later.
All Ages
ADV $15 / Day of Show $20

ALL SALES FINAL
NO REFUNDS/EXCHANGES