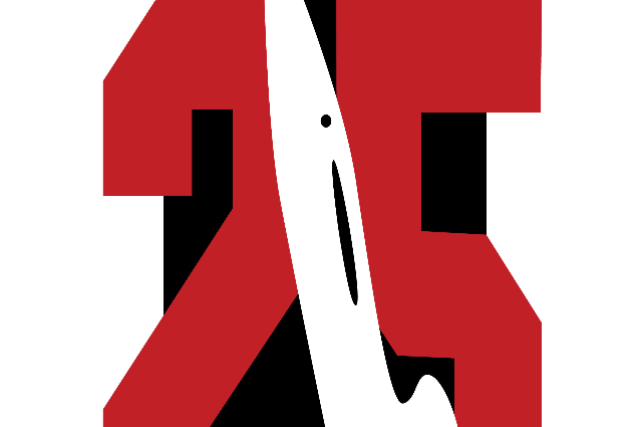 Fri Sep 2 2022
8:00 PM (Doors 7:00 PM)
5213 Ballard Avenue NW
Seattle, WA 98107
$25.00
Ages 21+
Follow us on Twitter @tractortavern
KEXP Presents: Sonic Boom 25th Anniversary ft SECRET GUESTS, w/ Jessica Dobson &Select Level
Heads may know Select Level mastermind Andy Sells best as the limber drummer for soulful fusion explorers Afrocop or as the bassist for noisy prog-rockers Nosretep... or maybe even for his stint in electronic brainiacs FCS North, who existed from 1997 to 2007. This talented Seattle multi-instrumentalist has established that he can get weird and far out in various situations. Select Level finds Sells veering off on a tangent into the realm of sleek music geared for dancing and romancing.

The odd thing about Select Level's self-titled debut album, though, is that it was inspired by wild dreams about homelessness, authoritarian governments, social media's problematic algorithms, and other harbingers of a dystopian future. The eight songs here act as an antidote for said dark times—which are encroaching even as you read these words. Sells' love of disco, post-punk, funk (in its smooth and rugged forms), electro, and Afrobeat all surface on Select Level. "I like just about anything with a hooky bass line and some dirty drums," he says, and you can tell.

The LP breezes in with "The Race," a slice of tropical coolness that sounds like the Sea And Cake in languid-funk mode—while wearing Miami Vice pastels. Sells sings with a mellow breathiness that suggests that no matter what obstacles we encounter, everything's going to resolve gracefully. "Sham" is clipped, brisk disco-funk that takes Roxy Music's "Love Is The Drug" to the cabana. The track's become a live highlight—especially for that one couple I saw groping each other to it at the 2017 Capitol Hill Block Party. They're likely not the only listeners who'll liberate their libidos to this song. In a similar vein is "Her Night Door," a chunky, sophisticated club heater that sashays like Chic while flexing flagrant Billy Preston-esque/Zapp-like keyboard embellishments.

"Valentine" launches with shakers that recall the beginning of Area Code 615's "Stone Fox Chase" before it shifts into lush, laggard disco-funk that splits the difference between Bohannon and early LCD Soundsystem. The elegant chaos that engulfs the track's last minute reminds us that debauchery sometimes has explosive consequences. Another surefire dance-floor burner, "Gov" glides into your pleasure center through an incredibly supple and buoyant bass line and Noel Brass' stardust-drone keyboards. Joel Cuplin's distorted guitar solo adds just enough dissonance to spark some freaky friction. The pulsating, polyrhythmic hedonism of "Anakanafauna" climaxes Select Level with a hint of Afrobeat undulation in its rhythm, conjuring that serpentine mojo familiar from Talking Heads' "I Zimbra."

Sells cites the album's themes as "corporate creep, algorithmic enslavement, commodification of human life, energetic ties between humans, pre-cognitive dream states, multi-layered reality, paranoia, and hopeful love in a time of division." That's heavy stuff, but it's counterbalanced by music gleaming with suavity and gusto. He's created a work of sweet body/mind satisfaction that refuses to surrender to whatever awfulness reality throws at us. It's a luxurious-sounding luxury that you shouldn't take lightly.

In response to a surge in the number of cases of COVID-19, we have changed our entry guidelines for upcoming shows. Please view our website for the most updated information.

https://bit.ly/TractorCOVIDGuidelines

Highlights:

*Masks required while inside until 3/12/22. After that date, we still highly encourage you to wear a mask. Please be respectful of those that do!
Follow us on Twitter @tractortavern
KEXP Presents: Sonic Boom 25th Anniversary ft SECRET GUESTS, w/ Jessica Dobson &Select Level
Fri Sep 2 2022 8:00 PM
(Doors 7:00 PM)
Tractor
Seattle WA