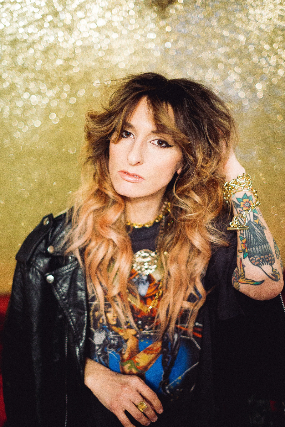 Thu Sep 26 2019
9:00 PM (Doors 8:00 PM)
1710 Mission Street
San Francisco, CA 94103
$15 ADV / $18 DOS
All Ages
Under 21 must buy $5 drink ticket at the door.
Kendra Morris with Julia Haltigan
Kendra Morris recalls singers who straddled soul and rock during the early '70s, such as Ruth Copeland and Chaka Khan, while her contemporaries include the likes of Charles Bradley, Alice Russell, and Mayer Hawthorne. Morris's musical taste was developed through her parents' record collection, a library heavy on late-60s and early-70s soul and funk. During her childhood Morris's main companion was her karaoke machine, which she also used for the sake of recording. While enrolled in college in Tampa, FL, she became so involved in performing with bands that she decided to leave behind her studies and take on music full time. She took up the guitar, as well as songwriting, and eventually involved herself with a band, Pinktricity, which moved to New York in 2003 and split shortly thereafter. Morris took to recording songs on her own, and self-released a pair of EPs: This Won't Hurt a Bit (2007) and Milk and Cookies Never Lie (2008). Her first proper recording, a self-titled EP (2010), was recorded with producer and multi-instrumentalist Jeremy Page (of That Handsome Devil). After touring with legendary guitarist Dennis Coffey and releasing a series of singles which included "Concrete Waves," whose b-side was remixed by DJ Premier, Morris released the album Banshee (2012) on Wax Poetics. In 2013, Morris returned with the covers album Mockingbird.

Both Banshee and Mockingbird received critical acclaim and a cult following, with several film + tv placements. The title track "Banshee" was used prominently in the Showtime hit series Ray Donovan, while her cover of Pink Floyd's "Shine On You Crazy Diamond" found itself in the trailer for major motion picture Dead Man Down.

In between extensive international touring and promotion for Banshee throughout 2013 and 2014, Morris worked on a small side project band with friends Scarlett Johansson, Julia Haltigan and Holly Miranda, releasing one single called "Candy." After taking some time to write and record her follow up EP titled Babble, Kendra Morris will return with its release scheduled for late spring of 2016.

Acclaimed bombshell songstress Julia Haltigan came up on the Lower East Side of New York City when it oozed a heady mix of danger, possibility and art. She made meaning of the painful complexities of her parents' split, her father's incarceration, and a freewheeling life of parties and a revolving cast of street characters.

Julia emerged from it all a sensitive badass who rides vintage Triumph motorcycles and sings primal rock n' roll with smoldering expressivity. Julia's signature artistry evokes Brigitte Bardot, Marianne Faithfull, Iggy Pop, Debbie Harry, and Lou Reed.

Her latest EP, Hot Tears, is a masterful collection, teeming with themes of heartache, images of broken bones, car chases, and nostalgia. Stunners in this set include the gritty swagger of the T. Rex-like "Money," the 1960s James Bond ballad-esque "Burning Bridges & Breaking Hearts," and the sleek and smoky "How To Make A Broken Heart," co-written with songwriting legend Mike Scott of The Waterboys.

Julia has performed as a part of the Varvatos Music Series, filling the store over capacity leaving a line around the block, and live on tastemaking radio personality Vin Scelsa's show Idiot's Delight. She's also shared the stage with such venerated names as Judy Collins, Steve Earle, Norah Jones, Montgomery Gentry, Rhett Miller, Nicole Atkins, and Holly Miranda, among others.

Outside of her solo career, she moonlights as the slinky Jessica Rabbit inspired jazz crooner 'Vivian Fairchild' in the off-Broadway hit "Sleep No More." She also performs in the fizzy pop band The Singles, alongside her buddies Scarlett Johansson, Kendra Morris and Holly Miranda. When not onstage or in the studio, Julia's straddling a 1970 Triumph Bonneville.
Kendra Morris with Julia Haltigan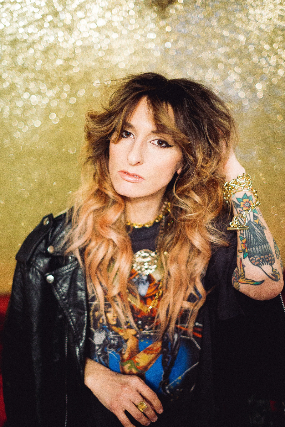 $15 ADV / $18 DOS
All Ages
Under 21 must buy $5 drink ticket at the door.