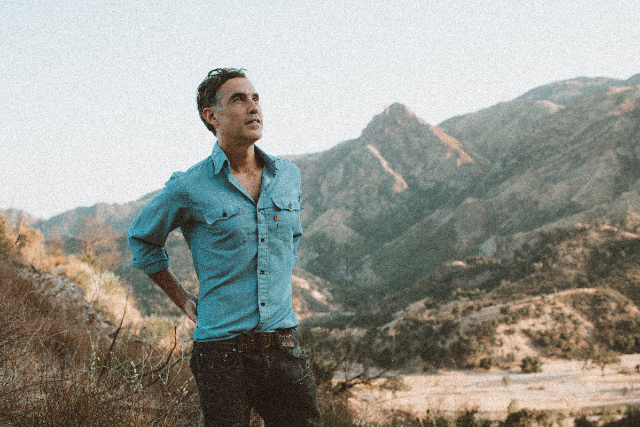 Sat Feb 26 2022
8:00 PM (Doors 7:00 PM)
1009 Main St
Boise, ID 83702
$25.00-$27.00
Ages 21+
KNITTING FACTORY ENTERTAINMENT
Joshua Radin,
Tow'rs
Joshua Radin has earned a loyal following for his wistful meditations, notably the rootsy-pop "Id Rather Be With You" (from Simple Times, which topped the iTunes album chart at #1 and hit 'top 10' in ten different countries.) The hushed, emotionally raw "Winter" and "Closer"(2006" We Were Here") won a four-star review in Rolling Stone. Radin's compositions have a proven track record having been sound-tracked on shows like Grey's Anatomy, American Idol and House. To date his songs have been used more than 100 times in various films and television shows making him a 'behind the scenes' artist whose music is heard most everywhere.

In 2008, Ellen DeGeneres asked Joshua to perform at her wedding. Radin said "I played six of my songs and Ellen and Portia just sat right in front of me looking at each other, crying, and looking at me. I actually teared up a little—that's never happened to me before."

Live performances have always been Radin's lifeblood. After stints as a screenwriter in New York and as an inner-city art teacher in Chicago, he moved to Southern California to test the waters as a musician. "More than drawing, I taught those kids in Chicago a general perspective of the world—looking at something and not being overwhelmed. And it's how I've always looked at life," he says. "I've always wanted to wake up every day and have the opportunity to be creative, to express what's going on in my head and heart, and to be able to connect with the world in that way. I may have started playing music later in life than my peers, but I love living with the idea that it's never too late."

When his father gave him a guitar on a whim for his birthday, Radin taught himself how to play. He then upgraded to covers of Bob Dylan, Nick Drake, and Elliott Smith. Soon after, in 2004, he wrote his first song, "Winter," about a fractured relationship with his longtime girlfriend. The song so moved his college friend Zach Braff, that the actor passed it along to a producer on his TV show, Scrubs. Three weeks later, it was played on the show. Buzz from the Scrubs show was fast and furious, crashing the NBC site and winning Radin thousands of new fans. Afterward, Radin worked hard to build a grassroots movement on social-media sites and continued to build his fan base

For various Albums Radin has recruited 'dream teams' of musicians to enhance his sounds. Among them: pianist Benmont Tench (Tom Petty and the Heartbreakers), drummer Jim Keltner (Bob Dylan, John Lennon), and string arranger Jimmie Haskell (Simon and Garfunkel). Joshua has sold over 2 and a half million singles and over 700,000 full length albums.

We are a folk-rock band from Flagstaff, Arizona. We tell stories through our music. Sometimes we perform them for our friends. We have a new album out called New Nostalgia - plus three other independent releases. You should check them out. They say way more about us than any bio ever could.
KNITTING FACTORY ENTERTAINMENT
Joshua Radin,
Tow'rs