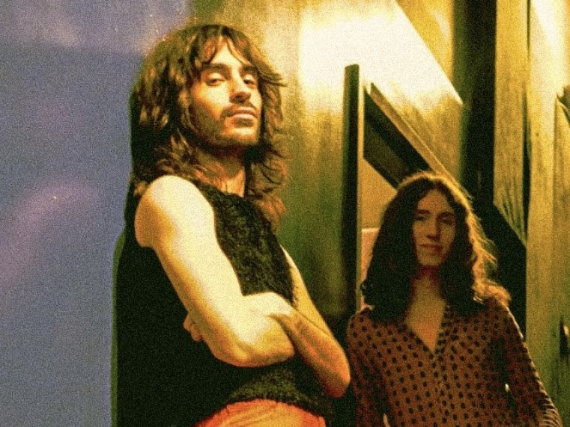 Sun Aug 14 2022
8:00 PM (Doors 7:00 PM)
361 Metropolitan Avenue
Brooklyn, NY 11211
$10.00
All Ages
Knitting Factory Presents
Indigo Fuzz,
Certain Death,
Hot Knives
Indigo Fuzz is a power trio based out of NYC/NJ. The members of Indigo Fuzz hold kin to the raucous riffage of the past, but in the same breath reject any idealization or comparison in sonic quality to their forebears. The soundscape the group envisions is a vast swath; incorporating colors of baroque, psychedelia, blues rock, and folk. The group have been performing at various venues and writing material non-stop since their inception in August 2021. Indigo Fuzz released their first musical offering February 2022, a double-single titled "Let's Play House / Fool For You". Indigo Fuzz released their second double-single on May 25th 2022 titled "Damn You Woman / Envy". Indigo Fuzz is young, talented, and hungry to prove themselves on the northeast music circuit & beyond.

Certain Death is the Brooklyn based heavy, psychedelic, guitar worship project of Henry Black, Nico Astudillo, Crispin Swank, and CJ Young

Home grown in Bushwick, steeped in the rarefied air of glue factories, Hot Knives is a project of musical stitching: faded patterns of analog psychedelia // punk stewing in the Bowery since 1984, feeding crocodiles // the funk that departed on the Mothership, still beaming messages of hope to those who can pick up its signals. Hot Knives translates this new-old wisdom for our struggling world. Hot Knives is part MC5, part Funkadelic, part Butthole Surfers. Throwing back to the sound of electric psychedelia from 67-72, and adding in a bit of noisy bedroom punk weirdness of their own, Hot Knives create a face-melting tapestry of nostalgia and new rock n' roll. Elements of punk, funk, blues, and avant-garde drip and swirl together into the mandala that is Hot Knives. The booties must shake. The eyes must open. Take some Hot Knives and get to work.
Knitting Factory Presents
Indigo Fuzz,
Certain Death,
Hot Knives