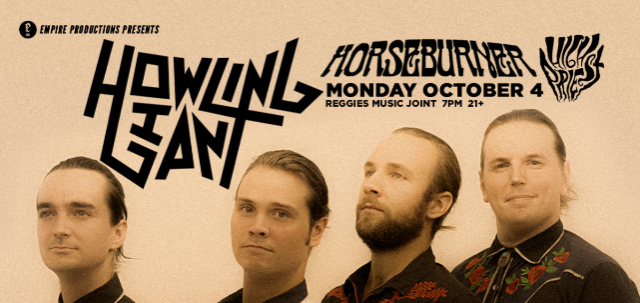 Mon Oct 4 2021
7:00 PM
2105 South State Street
Chicago, IL 60616
$12.00
Ages 21+
Reggies Music Joint
7pm doors / 21+ / $12

Empire Productions presents
Howling Giant
Horseburner
High Priest
Empire Productions presents
Howling Giant
Hailing from Nashville, TN, Howling Giant blast forth
a cosmic convergence of pulpy sci-fi themes and
blistering psych-metal. Across a variety of recorded
and live experiences since 2014, the band
harnesses heavily nuanced progressive riff-rock
complemented by otherworldly storytelling and the
enduring message that the universe in which we live
could stand to loosen up. Risk is their purpose. The
universe is their playground.

West Virginia. Appalachia. Progressive. Heavy riffs. Hungry. "The Thief" out now via Ripple Music.

High Priest from Chicago is Dan, Pete, John and Justin.
Empire Productions presents
Howling Giant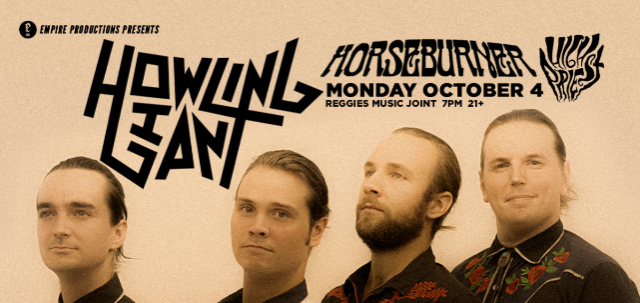 $12.00
Ages 21+
Reggies Music Joint
7pm doors / 21+ / $12

Empire Productions presents
Howling Giant
Horseburner
High Priest