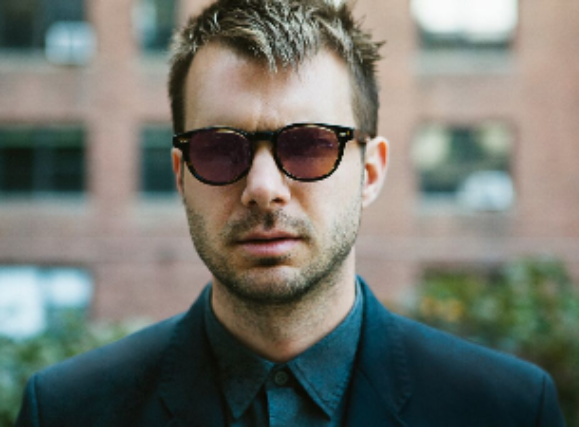 Thu Nov 21 2019
8:00 PM (Doors 5:00 PM)
130 NY-22
Pawling, NY 12564
$15.00 - $25.00
All Ages
Known for his platinum smash hit "Collide" and his energetic, heartfelt shows.
Howie Day plus Frank Viele
Howie Day's emotionally resonant lyrics and inventive melodies have earned him
both critical praise and a legion of devoted fans. He is known for his energetic,
heartfelt shows, where he connects with audiences through the strength of his
songwriting and his quirky sense of humor. Day's warm tenor voice "soars into
fluttering, high registers, but also grates with real, pleading grit," as one critic put
it. After sales of over a million albums and two Top 10 hits, Day is back on the
road showcasing old favorites, as well as new material from his upcoming studio
release.

A native of Bangor, Maine, Day began playing piano at age five and guitar at age
12. By 15, he was writing his own songs and performing across New England.
Shortly after graduating high school, Day became a fixture at college
coffeehouses across the U.S. He wrote, financed and released his first effort,
Australia, which was named Best Debut Album at the 2001 Boston Music
Awards. The Boston Globe called Day "gorgeously seasoned, far beyond his
years" with "a brave, beautiful singing voice." During his relentless touring
schedule, Day began experimenting with effects pedals and loop-sampling
techniques as he performed, layering live percussion with vocal harmonies and
guitar parts to become a veritable one-man band. He went on to sell over 30,000
copies of Australia as he navigated the independent music scene and continued
to hone his craft.

After signing with Epic Records, Day released his major-label debut, Stop All The
World Now, and hit the road to support it. The constant promotion paid off: Stop
was certified gold in the U.S. and spawned two Top 10 radio hits: "She Says" and
the platinum single "Collide." After three subsequent years of intense worldwide
touring, Day moved to Los Angeles and returned to the studio. His next release,
Sound the Alarm, built on the emotionally complex spirit of its predecessor and
delved into Day's journey from indie wunderkind to platinum-selling artist. It's lead
single, "Be There," became a staple at modern AC radio.

After parting ways with Epic and relocating to New York City in 2010, Day
released the Ceasefire EP on his own label, Daze. New songs began to emerge
and evolve at shows across North America and Australia. Day is currently
immersed in the recording process of his fourth studio album, which he is crafting
with the help of longtime friend and producer Mike Denneen. "There is a sense of
inherent creativity and imagination to these sessions," Day says. "Everything
seems to be in perfect balance, and I want to capture that energy as it's
happening. Nothing is over or under thought, it's just in the moment."

"Frank Viele sings with such urgency that it is as if his very soul hangs in the balance of every note. His ravaged, blue collar vocals convey a poignant desperation. But he's not a victim, he's a victor, an advocate for surviving, a champion to all who have sacrificed and struggled just to get by." (AXS.com)

Making "New Music With An Old Soul", Frank Viele may very well be the "everyman" of Singer/Songwriters.

A bourbon drinking, cartoon watching, blue-collar entrepreneur; his musical roots started on his grandmother's piano as a young child, developed as a teen tailgating with an acoustic guitar in the parking lots of Dave Matthews Band concerts, and blossomed on the road as a young adult performing as the quintessential "weekend warrior" in the East Coast Jam and Singer/Songwriter scenes.

Now with the 2015 release of his first full-length album, Fall Your Way, Viele has found himself singing his heart out on stages and radio stations across the country supporting a range of acts as eclectic as his song catalog.

At home on stage with nothing but a stool, glass of bourbon, and an acoustic guitar, or side by side with his power house band, Viele has found himself on stage with modern singer/songwriters such as Pat McGee, Ryan Montbleau, Gavin Degraw, and Tony Lucca, Jam and Rock oriented bands including Blues Traveler, Eric Lindell, Turkuaz, The London Souls, and Zach Myers of Shinedown, as well classic rock legends including The Marshal Tucker Band, Foreigner, Ambrosia, Bret Michaels, and Bob Marley's Wailers.

As a songwriter, on Fall Your Way, "Viele's true strength lies in letting you into his world with vivid storytelling. The tracks alternate seamlessly between jazzy versus more "nitty-gritty" blues while all staying relatable, through a constant theme of "romance gone wrong." (No Depression)

This stylistically eclectic use of instrumentation combined with his perspective as a story teller rooted in traditional folk and blues music finds him not only supporting amazing acts in the live arena, but also performing alongside some of the most talented musicians playing today — In fact, Fall Your Way finds artists the likes of blues guitar great Joe Bonamassa, jam guitar ace Tim Palmieri of Kung Fu, and saxophonist Bill Holloman of Chic, Elton John, and The E Street Band adding their talents to Viele' s music.

Consistently referring to his artistic endeavors as a true "journey" Viele's experience and dedication to the art of the live show and touring finds him on the road regularly performing over 150 shows a year earning him the title of The New England Music Award's 2014 "Live Act Of The Year".

But since the release of Fall Your Way on April 7th 2015, Viele has been gaining the support of critics too.

"Fall Your Way is an endearing mix of easy listening, jazz instruments and funk beats infused with foot-tapping guitar. After one listen, you will be singing along. Frank Viele truly entertains us with the crafting of each song into an enthralling story." - No Depression
Howie Day plus Frank Viele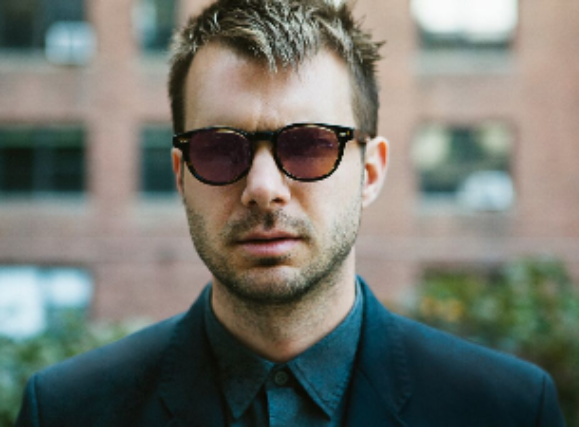 $15.00 - $25.00
All Ages
Known for his platinum smash hit "Collide" and his energetic, heartfelt shows.