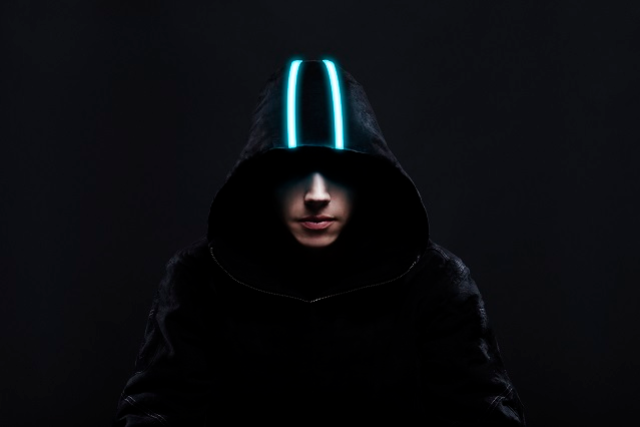 Wed Mar 18 2020
8:00 PM (Doors 7:00 PM)
919 W. Sprague Avenue
Spokane, WA 99201
$25.00
All Ages
KNITTING FACTORY ENTERTAINMENT
Guayakí Yerba Mate presents ASCENSION Tour with Liquid Stranger
In an ever-evolving universe, the art of maintaining complete and total fluidity is the most necessary key for survival. Renowned for his metamorphic capabilities and expertly crafted sonic adventures, Liquid Stranger has mastered his

ability to slip in and out of genres all while honing his own personal style.

Those who are unfamiliar with his music often tend to categorize him as only a heavy dubstep artist, which is anything but the truth. The most effervescent quality of Liquid St ranger is his ability to shift from genre to genre all while maintaining a sense of smoothness and consistency, which in turn makes him one of the most unpredictable artists to date. In a sense, he has ended genre barriers for the sake of musical storytell ing taking whatever sounds he needs to put forward the intended vibe.

Liquid Stranger's omnifarious approach to music has led him to stand out amongst a pack of artists desperately trying conform to a commercial demand. Proven to be a timeless staple to th e world of electronic dance music by bridging the gap between mellow and heavy, what's next can not be foreseen for this contrastive musician.

Luzcid's music is a sonic odyssey. A series of auditory adventures in which the participants completely escape time and space. He meticulously eludes genres in order to welcome a variety of enthusiasts to gather and celebrate the rewards of community. Luzcid hopes music can become platform in which the peoples of the world can reconnect and begin to restore our home to a place in which we all enjoy living.

He has already performed in almost every major US city and continues to spread his wings across the music community.Although his production stands proudly on its own ,Luzcid has proven he is one of those acts you need to experience live to get the full picture. He uses ableton live to weld a sonic quilt of sensationally hefty hip-hoppy psychedelic bass music.

His song with Bassnectar "Science Fiction" is a splendid illustration of Luzcid's ability to collaborate and conceive a fierce beauty with one of EDM's most revered artists.

Hydraulix is the alter ego of Sydney based producer Damien Williams. Damien's obsession with music began at a young age growing up listening to hip hop, rap and punk rock but it wasn't until he was 20 when he put everything he had into music and decided to become a DJ.

It wasn't long after getting in to mixing records that Hydraulix decided to put his hand to production, crafting dance floor destroyers but also drawing inspiration from the records mad by his childhood hip-hop idols such as DJ Premier, Dr Dre and Pete Rock. Despite making bass music, the roots of his sound can really be heard in the percussive and rhythmic nature of his tracks.

You never know what to expect from Hydraulix's versatile high-energy sets and what makes him such a pleasure to watch and hear. "Apart from moving between genres and styles, I try and include as many brand new and exclusive tunes, edits and VIP's from myself and all the mates. You should be able to come to a show and hear a set that no one else can re-create."

Over the years Hydraulix has received airplay from Triple J and BBC's Radio 1, as well as support on his tunes from some of the biggest artists in Bass Music such as Bro Safari, UZ, Excision, Snails, Rico Tubbs, Alex Young, Party Favor and many more.
KNITTING FACTORY ENTERTAINMENT
Guayakí Yerba Mate presents ASCENSION Tour with Liquid Stranger