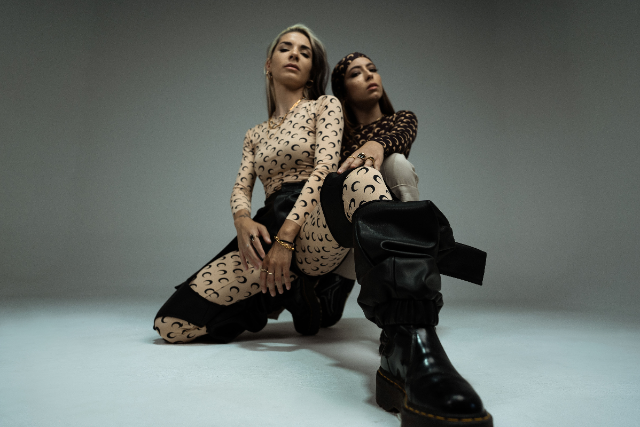 Tue Dec 7 2021
7:00 PM
2505 1st Ave
Seattle, WA 98121
$18.00
All Ages
The Crocodile Presents:
Giolì & Assia- North American Tour
Giolì & Assia are a young female Italian duo both producers, multi-instrumentalists, singers, songwriters, record label owners, and DJs, creating music that blends the styles of pop electronic, house, indie,and dancethat is uniquely their own. Giolìplays the piano, cello, drums, guitar, and handpan, and Assia handles lead vocal duties as well as the guitar. They are best known for their #DiesisLive sessions they put out monthly, each shot in beautiful locations worldwide. The viral video of them performing on top of an active volcano at the Aeolian Islands in Sicily, Italy amassed over 18million views and counting. Since their debut, the Italian multi-hyphenates have achieved consistent success garnering over 78million YouTube streams, 9.8 million-plus Spotify streams and coveted spots on Spotify playlists such as "Mint," "Dance Rising," and "New Music Friday Italia." They recently released their EP, Moon Faces via Ultra Records in February 2021, which features lead singles "For You" and "Your Lullaby." With more new music and artist collaborations on the way, 2021is set to be nothing short of spectacular.
The Crocodile Presents:
Giolì & Assia- North American Tour