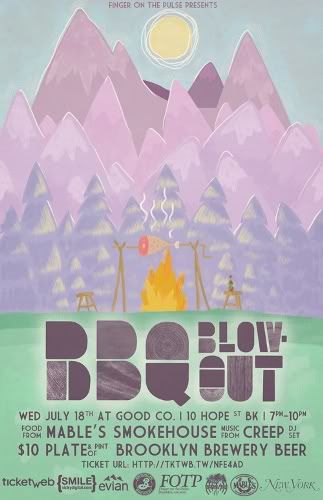 Husband and wife team, Jeff Lutonsky & Meghan Love of Mable's Smokehouse & Banquet Hall will be serving up Wild Game meats & treats alongside pints of Brooklyn Brewery & refreshing evian water.
Theses VIP tickets get you the following:
* A Plate of Wild Game from Mable's Smokehouse.
* A Pint of Brooklyn Brewery Beer.
* Complimentary evian water.
* Early access at 6:30.
* Raffle Ticket for Awesome Prizes.
* Commemorative Silk Screened Tote Bag from Luther Himes.
* Free issues of New York Magazine
* A totally awesome time.