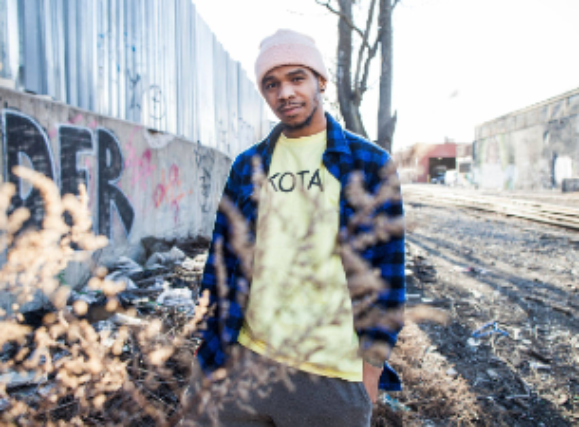 Sat Aug 10 2019
6:30 PM (Doors 6:00 PM)
361 Metropolitan Avenue
Brooklyn, NY 11211
All Ages
Meet & Greet with Kerry Blu:
Meet & Greet with Kota The Friend
Includes a copy of his latest album
Empire State Music & Arts Festival
The Swim Team is a collective of first class managers, strategists, creatives, and
curators spread across the United States. With 10+ years of experience in music,
advertising, management and strategic planning, we have worked with brands and creative
entities across a number of verticals and platforms. Previous projects include brand
alignment through film, video games, and television sync placements, music production for
major label recording artists, and live event production.
Culture, like water, is our life force. It's what connects us to this earth and is arguably our
most essential element. Those who swim are adventurous, ambitious and driven. They
wade on the waves of innovation, with the threat of sinking always just one false stroke
away. Like water, cultural movements can be rapid and unpredictable. The Swim Team
understands and embraces the fluidity of cultural currents, contouring our strategic solutions
to meet our clients' needs. Where others fear the unpredictable ebb and flow, The Swim
Team chooses to Dive In - Head First,and Make Waves.

D-Andra was born Diandra Farquharson, a reggae baby born in Brooklyn but spent her early
childhood in Jamaica. One of five children, she was raised by her grandmother in Vineyard
Town, Kingston. Daughter to reggae legend Sammy Dread, she attended Vaz Preparatory
School by day and sat in on afternoon studio sessions with her father. By the age of 17 she
graduated from Wolmer's High School for Girls with an overall understanding of her Jamaican
heritage and culture she maintained a strong affinity for music and sports.
Switching gears from her childhood ambitions of becoming an accountant, her musical abilities,
family background and creative interests in school, lead D-Andra towards starting her own band
in 2009. The band called "AGuynAGirl" has regulary enjoyed opportunities to play for local New
York City news stations and has taken stage in some the city's well-established bars and
restaurants. During her time with AGuynAGirl, D-Andra enjoyed the opportunity to develop her
skills and began branching out into more solo projects by late-2016.
In late 2016, D-Andra also had the opportunity to collaborate with another Brooklyn-based artist
named Noel Black (of Corvus Entertainment). The collaboration resulted in a socially charged
EP entitled "Black Royalty."
Most recently, D-Andra has been working on a new album entitled "Soapbox Electra." The first
single "Da New" was released in spring 2017, earned her a spot on AfroPunks Battle of the
Bands contest that summer, where she placed as far as the semi-finals. The album is shaping
up to be a rhythmic, and lyrically poised collection of tracks from eclectic influences. On it,
D-Andra is creating a sound all her own, highly influenced as much by her Jamaican roots as by
her families' musical legacy. She also draws influence from artists like Kanye West, Missy Elliott
, Vybz Kartel.

Brooklyn-based and a North Carolina native, Kerry was raised by a mother who loved gospel and soul and a father who remains a top percussionist on the east coast; both of which continue to inspire Kerry's Rapclectic Soul' sound. Experiencing this soulful, rock littered Hip Hop performance is like experiencing a tidal wave, whose candid and brutally honest depiction of the world encourages his listeners to lift themselves up while pulling his own life experiences into full view. Says Kerry, "My Mission is clear: I just want to make the most of my life and make music. One day I'll be gone, so while I'm here, I'm going to create and feel everything I possibly can. I just want my story heard and I want to be remembered...don't you?" Now, with the DRKarts Collective and Empire State Music & Arts Management, the stage is set for Kerry Blu to carve out a legacy in music and entertainment that will not be soon forgotten.
Empire State Music & Arts Festival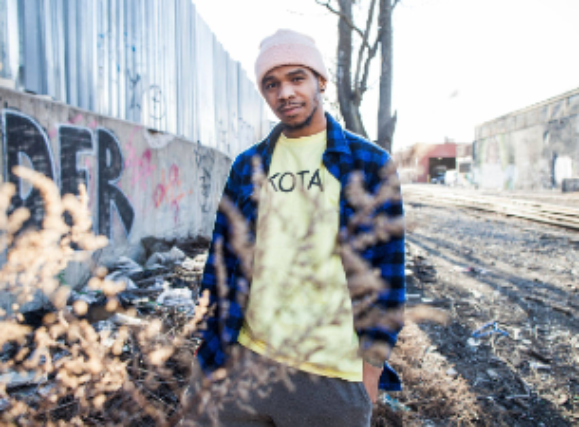 All Ages
Meet & Greet with Kerry Blu:
Meet & Greet with Kota The Friend
Includes a copy of his latest album