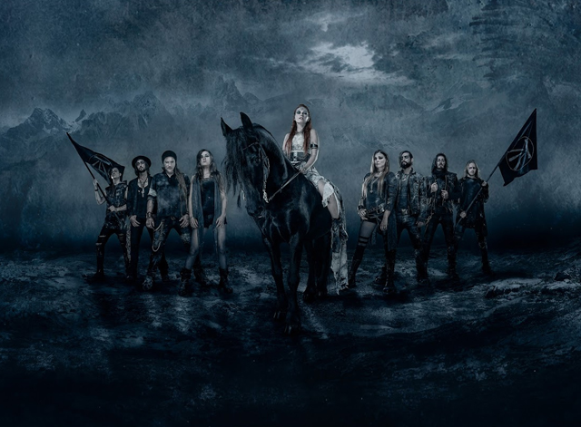 Fri Mar 10 2023
7:00 PM Doors
4120 Woodward Ave.
Detroit, MI 48201
$30 Adv./ $35 Day of
All Ages
Majestic Presale: Thu. Novembe 17th @ 10am - 10pm
Public On sale: Fri. November 18th @ 10am

AEG Presents
Eluveitie
with
Omnium Gatherum
and
Seven Spires
We all wade through archetypes. We all ARE archetypes. Distant echoes of a life both primeval and noble. To embrace these archetypes, to accept them not only as a part of life but as life itself is what some may call enlightenment, some peace of mind. ELUVEITIE call it »Ategnatos«. And by using their longest gap between two Metal albums to gather momentum, they just forged their strongest album around it.

Born in the rural mysticism of the Swiss alps and since a very early point deeply rooted within Celtic mythology, Gaulish history and proto-European culture, ELUVEITIE have long become Folk Metal's trailblazers, spindoctors and rightful masters of their craft. All the more because they never limited themselves to simple forays through rune-decorated cliches or foolish drinking songs. From their fabled debut »Spirit« (2006) onward, theirs was an approach of respect, historic accuracy, depth and the most thrilling, catchy, primordial melange of Melodic Death Metal and Pagan Folk the world could have ever imagined.

From the northern parts of the globe, from Finland, comes Omnium Gatherum - A melodic death metal band known for it's fierce live performances and fresh ingenious sound.

Made of six members Omnium Gatherum delivers sophisticated but aggressive metal that is catchy yet original in composing and arranged to be listened to time and again. Their "trademark" is to push the music ever forward without losing the heritage of the genre - to make something new and still maintain the feeling that is deep in the soil of melodic death metal.

The thing about the band is that it has evolved through the years to be more than the sum of it's members. There is real feeling of a family within the group that has made OG to take a life of it's own so to speak. This is truly like a natural phenomenon and it has demanded a lot from all the members throughout the years - Omnium Gatherum lives up to it's name!

Six strong albums and countless gigs around the world. Now at the dawn of the seventh chapter Omnium Gatherum pushes onward stronger than ever. Enjoy the ride! We know we will!
AEG Presents
Eluveitie
with
Omnium Gatherum
and
Seven Spires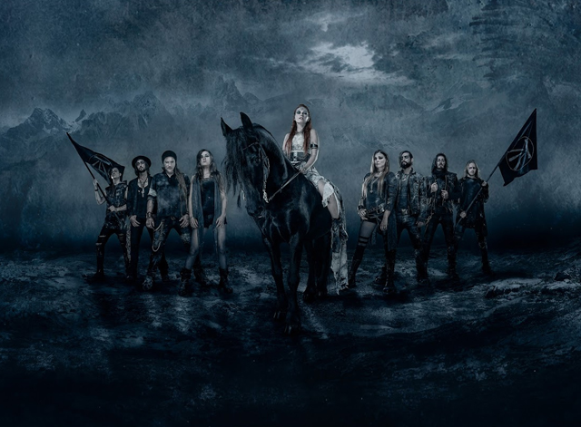 $30 Adv./ $35 Day of
All Ages
Majestic Presale: Thu. Novembe 17th @ 10am - 10pm
Public On sale: Fri. November 18th @ 10am