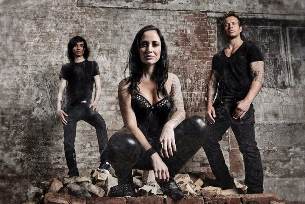 Fri Nov 10 2017
7:00 PM (Doors 6:30 PM)
95 Stanton St.
New York, NY 10002
$10.00
Ages 21+
Share With Friends
CEG Presents
Die Pretty
Orissa, DeadEye Swagger
A progressive metal project out of NYC started by David Dodini. Elegantly composed metal with progression, brilliance and passion are the key elements in Orissa's music.

DEADEYE SWAGGER is a NYC-based band formed in late 2014 when Andrew Carson (drums) and Drew Joia (Lead Guitar/Vocals) met at a mutual friend's show in Brooklyn and decided that life really wasn't worth living without a rock band. They recruited Joe Warcholak (Lead Vocals/Rhythm Guitar) and Suraj Gopal (Bass) -- together, they gave birth to the Deadeye Swagger sound.

Influenced heavily by 90s grunge and the very best of rock and roll, Deadeye Swagger follows in the musical footsteps of artists like Nirvana, Hendrix, The White Stripes, Soundgarden, and Led Zepplin.
CEG Presents
Die Pretty
Orissa, DeadEye Swagger