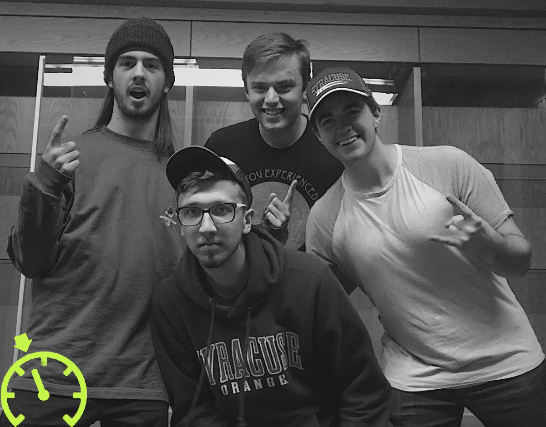 Thu Nov 21 2019
9:00 PM (Doors 8:00 PM)
307-313 Clinton Street
Syracuse, NY 13202
$5.00
Ages 18+
DENVER PIKE + KREUZ CONTROL + TAMARA
philly indie by avery stoker

Kreuz Control is an indie/alternative rock group based in Syracuse, NY. The band, made up of Syracuse University students Jack Kreuzer (vocals, keys, rhythm guitar), Patrick Henkels (lead guitar, vocals), Mitchell Taylor (bass), and Basile Touratier (drums), formed in September of 2019. Follow the band and find out about upcoming gigs on their Instagram, @KreuzControlBand!

Tamara is an 18 year old singer - songwriter who has never shied away from sharing her creativity. From her early/mid teenage years, she began to spend any time she could in the studio or writing. Tamara takes her experiences and thoughts to the studio; this is how her singles, like Hate Me and Fun & Games were created. Any music she has created and will create, is a reflection of who she is and how she turns her thoughts into creative energy. Her inspirations range from Michael Jackson, SZA, Mac Miller, Stromae, to The 1975, A$AP Rocky, and Whitney Houston, just to name a few. Her ideas often stem from a specific sound or lyric, and from there her music becomes a finished product.
DENVER PIKE + KREUZ CONTROL + TAMARA