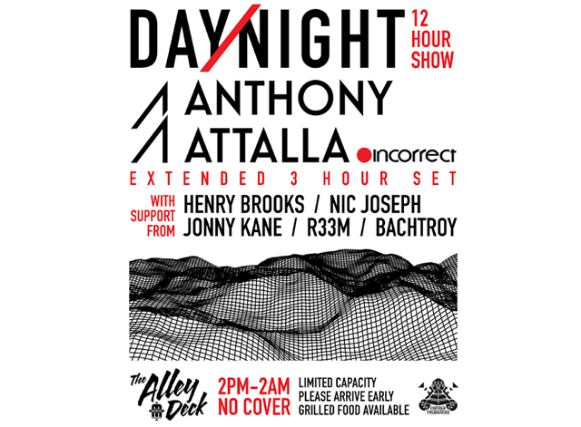 Sat Jul 31 2021
2:00 PM Doors
4120 Woodward Ave
Detroit, MI 48201
No Cover
Ages 21+
Magic Stick + Further Frequencies Present
Day/Night 12 Hour Show w/ Anthony Attalla
Tickets are available at the door on a first come, first serve basis.
As 2019 takes shape, Anthony Attalla has firmly established himself as a rising star in the electronic music community. His personal growth in the studio as a producer and on stage as a performer has the industry's biggest taste-makers, as well as its biggest publications, proclaiming that Anthony is set to break out. Never resting on his laurels, Anthony has also demonstrated his passion for the business side of the industry by creating a platform to showcase his favorite talent through Incorrect Music (his music production-company) which has proven to be a most successful endeavor. As an artist, Anthony has charted nearly 100 Top 100 tracks on Beatport.com, the widely popular outlet for purchasing Dance Music. With mega-labels such as Saved, VIVa, Relief, Snatch, Yoshitoshi and Toolroom seeking his productions as well as underground heavyweights Suara, Kling Klong, and Stereo Recordings, Attalla has become a wanted man. His new home of Chicago has embraced him with open arms and he was named "Best DJ Set of 2014" at Spybar, the world-renowned staple for underground house & techno. In addition, the demand for his live performance has grown to an all-time high with continuous touring throughout the N. America, as well as international bookings in Europe, Ibiza, S. America, Asia, and the Middle East. Furthermore, Anthony made his mark on the White Isle (Ibiza, Spain) as he has been asked to play on some of the biggest events at Ushuaia, Blue Marlin, and Amnesia.
Magic Stick + Further Frequencies Present
Day/Night 12 Hour Show w/ Anthony Attalla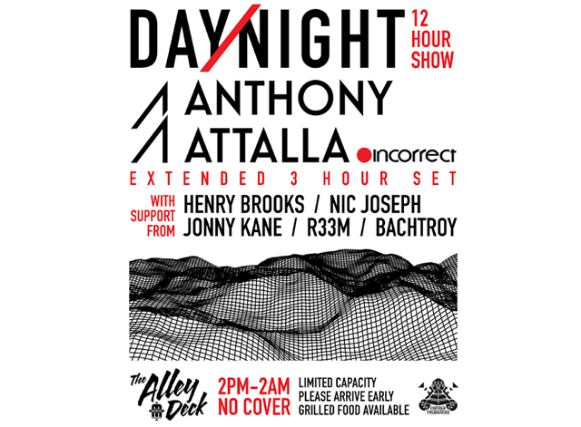 Tickets are available at the door on a first come, first serve basis.