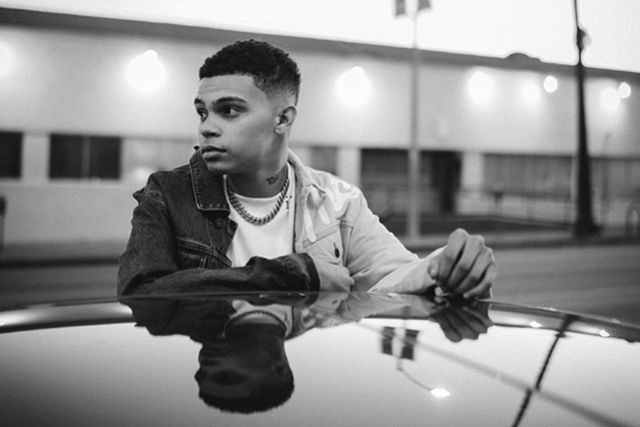 Fri Sep 6 2019
8:00 PM (Doors 7:00 PM)
1710 Mission Street
San Francisco, CA 94103
$15.00
All Ages
Patrons under 21 will be charged an additional $5 upon entry.

ALL SALES FINAL
NO REFUNDS/EXCHANGES
Sean Healy Presents
D Savage: The Trust No One Tour
Fresh out of high school, Los Angeles youngin' D Savage 3900 made a splash online in a little under a year. The first song he ever made, "30 Round Clip," became an internet hit and has racked up nearly 3 million streams to date since he dropped it in January. After the 18-year-old rapper started to release new records over the following months, he quickly gained a buzz and local attention. D Savage would eventually link up with Long Beach native Joey Fatts to sign to his label, Cutthroat Records.

"Joey Fatts, he was friends with Ian Connor. It really all happened to be a social media meeting," D Savage tells XXL. "We linked up through social media. He DM'd me and it was just good chemistry. He was on the same shit I was on."

With close ties to fellow rappers such as Tyler, The Creator, Playboi Carti and A$AP Rocky, D Savage put his attention towards hip-hop. Now with a few bangers under his belt, a growing fan base and an new EP on the way, things are looking bright for the Sake World member.

"I want to drop this EP that I got but once I get everything locked and ready to go I'm going to drop some more songs that's not on my tape so that people can listen," he says. "I want to create more. I'm going to have an EP that people will go crazy for. I'm happy that shit is going well. I know I'm not normal; I'm not a normal human being for a fact. I knew shit was going to happen. I didn't know when, I didn't know how but I'm ready."



Read More: The Break Presents: D Savage 3900 - XXL | http://www.xxlmag.com/rap-music/the-break/2016/09/d-savage-3900-the-break-interview/?trackback=tsmclip
Sean Healy Presents
D Savage: The Trust No One Tour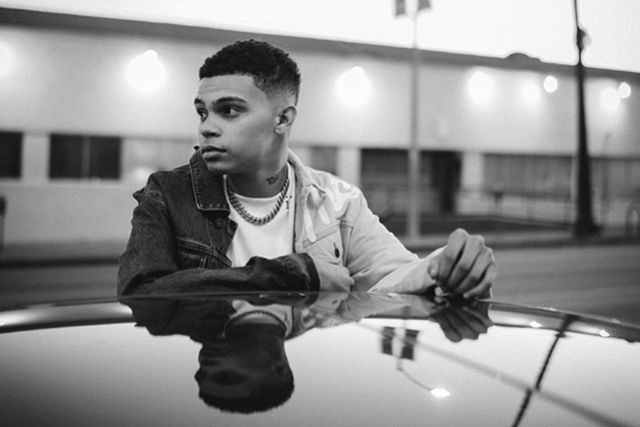 $15.00
All Ages
Patrons under 21 will be charged an additional $5 upon entry.

ALL SALES FINAL
NO REFUNDS/EXCHANGES
Fresh out of high school, Los Angeles youngin' D Savage 3900 made a splash online in a little under a year. The first song he ever made, "30 Round Clip," became an internet hit and has racked up nearly 3 million streams to date since he dropped it in January. After the 18-year-old rapper started to release new records over the following months, he quickly gained a buzz and local attention. D Savage would eventually link up with Long Beach native Joey Fatts to sign to his label, Cutthroat Records.
"Joey Fatts, he was friends with Ian Connor. It really all happened to be a social media meeting," D Savage tells XXL. "We linked up through social media. He DM'd me and it was just good chemistry. He was on the same shit I was on."
With close ties to fellow rappers such as Tyler, The Creator, Playboi Carti and A$AP Rocky, D Savage put his attention towards hip-hop. Now with a few bangers under his belt, a growing fan base and an new EP on the way, things are looking bright for the Sake World member.
"I want to drop this EP that I got but once I get everything locked and ready to go I'm going to drop some more songs that's not on my tape so that people can listen," he says. "I want to create more. I'm going to have an EP that people will go crazy for. I'm happy that shit is going well. I know I'm not normal; I'm not a normal human being for a fact. I knew shit was going to happen. I didn't know when, I didn't know how but I'm ready."


Read More: The Break Presents: D Savage 3900 - XXL | http://www.xxlmag.com/rap-music/the-break/2016/09/d-savage-3900-the-break-interview/?trackback=tsmclip