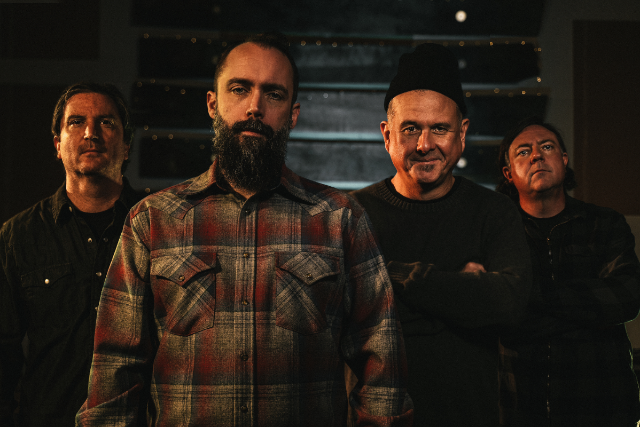 Fri Sep 17 2021
8:00 PM (Doors 6:30 PM)
1810 Chestnut St
Chattanooga, TN 37408
$35.00
Ages 18+
This event is 18+ however minors are permitted w/ parent or legal guardian.
Public Onsale: Fri, June 4th @ 10am
Clutch,
STONER,
Telekinetic Yeti
Maryland rockers Clutch have been pushing the boundaries of heavy rock music since the 4 original members got together in high school. Having been tagged hard rock, blues rock, southern stoner rock and alternative metal by media and fans across the world it is safe to say one thing… "What you see is what you get" and what you get is a musical force that has been best described as the quintessential American Rock Band. Clutch quickly became known for their relentless touring schedules, playing shows from whiskey stained 2 door venues in the hills of West Virginia to the iconic Brixton Academy in the UK. Whatever the venue, and wherever rock fans congregate Clutch has played there. The band has shared stages with Lamb of God to Iron Maiden, Primus to Thin Lizzy, Mastodon to Motörhead. What has come of it is a cult-like International fan base, not to mention praise from all corners of the music world.

"Few bands exude such cool and confidence, such adept musicality, and above all else, an ability to entertain to the extent that every performance feels like an historic event." – Alex Milas

Clutch's "The Regulator" was the first outside, original song by a band to be featured in the AMC series "The Walking Dead" (S2/ mid season finale). Country music megastar Eric Church uses Clutch's "Electric Worry" to open his live set.
"Psychic Warfare", Clutch's latest studio album, released via their own label Weathermaker Music debuted #1 on the Billboard Hard Rock chart and #1 on the Billboard Rock chart.

As we start 2018, Clutch has just wrapped up the tracking of their new album with producer Vance Powell at Sputnik Sound in Nashville TN. The new record will come out later in 2018.


"Rad stays rad. A few ideas are timeless. Stoner is Brant Bjork (guitar/vocals), Nick Oliveri (bass/vocals) and Ryan Gut (drums), and from flowing jams to all-out punker blasts, they know what they're doing. It ain't anybody's first time at the dance, and you don't call your band Stoner if you've never heard the word before. Stoner, however straight-ahead their moniker, encompass varied styles and the songwriting of Bjork and Oliveri – both founders of Kyuss, also Mondo Generator, Ché, Fu Manchu, Bloodcot, and more between them. Atop the classic-style swing and flow from Gut (also of Bjork's solo band), Stoner keep it casual and wear the name as only those who helped create the sound could. "

Telekinetic Yeti is a 2 piece Stoner Rock/Doom band based out of Iowa that was formed in March of 2015. They have been impressing audiences across the US with their high energy performances and thunderous live sound. They dropped their first official music video on January 1, 2017 which racked up 79,000 views by the end of the year. They released their debut full length album "Abominable" on March 17, 2017, which has received many rave reviews by metal/rock websites, and ranked on several best albums of 2017 lists. In 2017 they also toured most of the US and parts of Canada alongside sludge metal legends "Weedeater" as well as stoner rock legends "Truckfighters." They are kicking off 2018 with a Winter US/Canada tour with 1000Mods from Greece.
Clutch,
STONER,
Telekinetic Yeti
Fri Sep 17 2021 8:00 PM
(Doors 6:30 PM)
The Signal
Chattanooga TN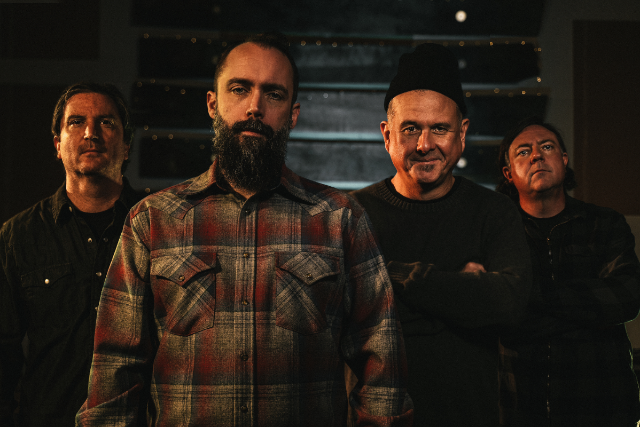 $35.00
Ages 18+
This event is 18+ however minors are permitted w/ parent or legal guardian.
Public Onsale: Fri, June 4th @ 10am