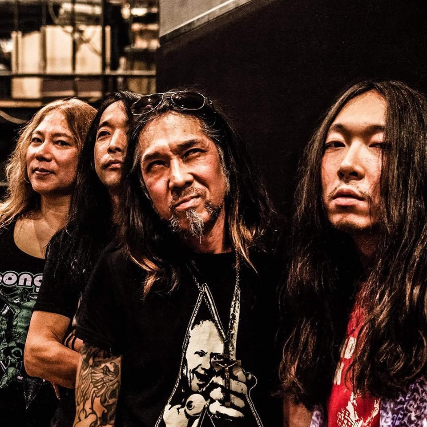 Wed Feb 19 2020
7:00 PM
2109 South State Street
Chicago, IL 60616
$20adv and dos
Ages 17+
Reggies Rock Club
7pm doors / 17+ / $20

Empire Production presents
Church of Misery
Black Wizard
Forming the Void


Empire Productions presents
Church of Misery
Church of Misery is a doom metal band from Tokyo, Japan, formed in 1995. Church of Misery's musical style melds early Black Sabbath-style doom with psychedelic rock

Black Wizard is a heavy metal and hard rock band from Vancouver BC, formed in 2009 between high-school friends. Founding members Adam Grant and Eugene Parkomenko were both working less than desirable construction jobs at the time, cranking the likes of Thin Lizzy, Deep Purple, Witch, or Electric Wizard as loud as possible to get through the days on site. Heavily motivated by Vancouver's thick and heavy scene, full of bands like Bison and 3 Inches of Blood ruling at the time, "The Wiz" was born. Having always followed a true DIY aesthetic, Black Wizard has independently released two full length LPs and a 7" single, selling over 5000 copies worldwide. In 2015, Black Wizard signed with Listenable Records (France) and released their third LP titled "New Waste". In the last few years the band has toured extensively across North America and Europe. Over the past few years, Black Wizard has kept busy touring with Volbeat and Killswitch Engage; Brant Bjork and Royal Thunder and started off summer 2017 supporting Weedeater and Serial Hawk.

Through the course of seven years, The Wiz has shared a stage with the likes of Sleep, Uncle Acid and The Deadbeats, Red Fang, Corrosion of Conformity, The Shrine, Mos Generator, Kylesa, Weedeater, Witch, Black Mountain, Zeke, Black Breath, Yob, Pierced Arrows, Saviours and close friends in Anciients. With another album slated for Listenable release in early 2018, Black Wizard shows no signs of stopping.

Black Wizard
Adam Grant (Vocals / Guitar)
Eugene Parkomenko (Drums)
Danny Stokes (Guitar)
Kent Law (Bass)

#ontourforever


Imagine you are a celestial traveler powering through the blinding lights at the end of the tunnel into the next world, crossing barriers of space and time without fear. Interdimensional shamanic sludge rockers Forming the Void are here to conjure an ecstatic trip of atmospheric wonder and immerse you in waves of psychedelia.

Topping the August Doom Charts, their fourth effort 'Rift' evokes the progressive and heavy tendencies of Mastodon and Torche, the psychedelic and soaring melodies of Pink Floyd, and rolling approach of Soundgarden. Swamp mud stuck to their feet as they trudge from South Central Louisiana, Forming the Void aren't afraid to slow things to a crawl.

Their otherworldly sound has earned them spots on large festivals such as Psycho Las Vegas, Denver's Electric Funeral Fest, EndHipEndIt, Stoner Jam at SXSW, Descendants of Crom, and Maryland Doom Fest. Transcend through space and time with Forming the Void as they traverse the cosmic murk.
Empire Productions presents
Church of Misery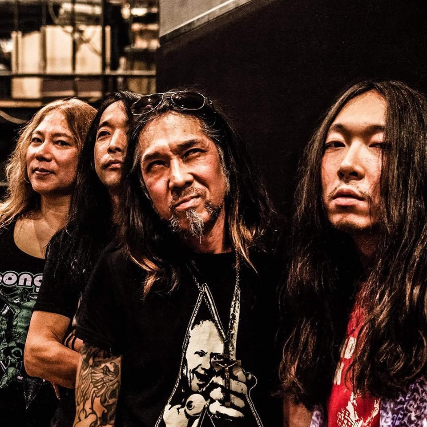 $20adv and dos
Ages 17+
Reggies Rock Club
7pm doors / 17+ / $20

Empire Production presents
Church of Misery
Black Wizard
Forming the Void