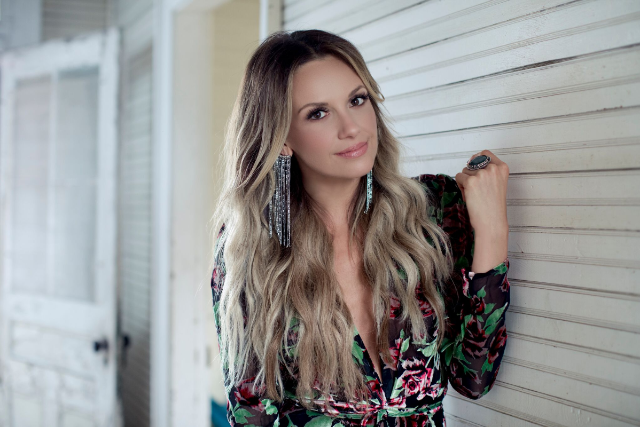 Fri Nov 8 2019
7:00 PM (Doors 6:00 PM)
315 Beale St
Memphis, TN 38103
$25.00
All Ages
$25 PreSale
$30 Day of Show

GA tickets does not include seating.
Carly Pearce w/ Ryan Griffin
Born into the bluegrass brawn of Kentucky, Carly Pearce has never known a moment that Country music wasn't her destined path. At the young age of 11 she began touring with a local band, at 16 quit high school for a job performing at Dollywood while being homeschooled and learned humility working odd jobs upon moving to Nashville. Now she's defying odds with her No. 1 debut "Every Little Thing," which steered a chart-topping trifecta on SiriusXM's The Highway that also includes "If My Name Was Whiskey" and "Hide The Wine." With the GOLD-certified title track from her highly-acclaimed debut album EVERY LITTLE THING (Big Machine Records), Carly became the highest charting solo female debut since July 2015 and one of only three to accomplish the feat in 13 years. Carly's textured vocals and emotive songwriting prowess are emphasized across the full 13 tracks, which Uproxx regarded as "the best country debut of 2017." Earning her first ACM Awards nomination for New Female Vocalist of the Year in April, Carly won CMT Music Awards Breakthrough Video of the Year for "Every Little Thing" and Radio Disney Music Award The Freshest! – Radio Disney Country Best New Artist. She is currently the only female nominated for iHeartRadio Music Awards Best New Country Artist, which airs March 14 on FOX. Her sound has always honored the legendary voices before her, evident with nearly 60 invitations to play the Grand Ole Opry. In 2018, Carly held a coveted slot on four major tours with Blake Shelton, Thomas Rhett, Rascal Flatts and Luke Bryan (including stadium dates) inspiring ABC News Radio to boast: " 'Every Little Thing' points to Carly Pearce as country's 'it' girl." She is currently co-headlining THE WAY BACK TOUR 2019 across 11 cities with Russell Dickerson and will join Jason Aldean's RIDE ALL NIGHT TOUR this summer. Carly is aligned once again with sought-after producer and longtime collaborator busbee (Katy Perry, Keith Urban, Maren Morris, Kelly Clarkson), with the recent release of her new single, "Closer To You."

"I'm just writing what's real. My experiences. My melodies," says Ryan Griffin, chart-topping Country tunesmith and emerging Altadena / Warner Records / Warner Music Nashville hitmaker. He's talking about his upcoming debut album, and if he sounds confident, that's because he is.

Gifted with a velvet-smooth vocal and a deep connection to his own soul, Griffin has an exciting new chapter ahead after writing Kelsea Ballerini's Platinum-certified #1, "Dibs," and releasing his own vulnerable hit, "Woulda Left Me Too." He's got a team of true believers and a virtuosic producer named busbee behind him (Maren Morris, Gwen Stefani, Keith Urban), with the end result being an unfiltered mix of his own eclectic influences – and a deep dive into his emotionally-fluent bag of tricks.

Griffin has spent his whole life getting to this spot, but as he likes to say, "The Lord gives it to you in your own time."

The story starts on a tight-knit family farm in Ocala, Florida, where the singer-songwriter was instilled with a rock-solid work ethic but also the drive to follow his heart. Some of his earliest music memories were made riding in the backseat of the family car, sandwiched between two older brothers and effectively barred from any input on what the radio played. But that was just fine in the end, as he absorbed the work of '90s Country stars like George Strait, Vince Gill, Reba McEntire and Brooks & Dunn, and later the sheer vocal acrobatics of R&B icons like Usher and Brian McKnight.

Griffin stood out from the beginning. While his brothers spent their downtime playing sports, he was practicing vocal runs in his bedroom. All along his family-focused father had his back. Griffin's dad even scoured the phone book to find him a local recording studio, and after cutting a bare-bones demo, the teenager and budding artist began opening shows for stars like Neal McCoy.

At 17 the family encouraged Griffin to pursue his passion, sending him to Nashville's Belmont University where he discovered his songwriting talent to compliment his breathtaking, Urban-meets- McKnight vocal presence. Griffin continued to work diligently and won a highly competitive Country- music showcase. Putting his studies into action, he then landed an invaluable internship behind the scenes of Jason Aldean's early career.

To hear Griffin tell it, everything seemed be falling into place. He had graduated, fallen in love and secured his first record deal, bringing his dreams oh-so-close to reality. But when artistic differences led Griffin and his label to mutually part, he had to regroup. With a young family to consider, Griffin almost gave up altogether – but instead stopped trying to be what everyone wanted and started being himself. That's when "Dibs" found its mark (co-written by Griffin with Ballerini, Josh Kerr and Jason Duke), and the songs of his debut album began pouring out. "I literally started writing the music I had inside me and had wanted to write for so long," he says. "I just didn't know how to get it out."

After releasing his 2017 Sake of the Summer EP and a busbee-produced digital three pack in 2018, his debut single, "Right Here, Right Now," captures the spirit of the new LP. It connects hip-shaking rhythms and a joyful melody to Griffin's wide-open heart, all about that lesson he's learned time and again – from the back seat of his mom's car to Aldean's tour bus, and now with his career heating up.

"It's one of my favorite lyrics because it's something I've tried to do the last few years," Griffin says of the track. "Everything in life moves so fast, and we wrote it from a place of being in the moment and being content, not waiting to go do something else. I'm so excited that's the message we'll lead with."

Collaborating with A-list writers like Jon Nite, Emily Shackelton and Justin Ebach, the rest of the album remains rooted in big-picture themes of romance, dedication and gratitude – often inspired by his wife and young son and showing off a sonic blend that's 100-percent Griffin.

The soul-filled "If You Were My Girl" tells the story of meeting his future bride at a party in college, with its steady heartbeat and a devoted vocal leading the way. "The chorus came from the prayer I said that night," he explains, "which was basically 'Lord, if that was my girl I would treat her right. She would never have to wonder where my heart was or how I felt about her.'"

The electrifying current-country pulse of "Somewhere Tonight" again mines Griffin's love story for a vivid blast of any-town passion, while "Us" feels like a timeless wedding anthem – two hearts becoming one as the rising star marries modern beats to cascading banjo runs.

"Best Cold Beer" serves up a supremely-chill anthem to sudsy romance (and moments that make you put down your drink), and Griffin describes the free-grooving optimism of "Play It By Heart" as "the soundtrack to my life."

Elsewhere, "What's Money" cranks up the fun factor and puts his Florida roots on display, fusing a brisk backbeat with a sly splash of beachside breeze. And "Nothing Looks Good on You" applies a sexy sheen to a classic-country come on that simply drips with desire.

All told, the project amounts to one of the most emotionally-authentic country albums in recent memory, presented by a true vocalist with unrivaled empathy and genre-bending tastes. These are his experiences, his melodies – but fans will understand the message, just like the critics already have. In just the last year alone Griffin's been named one of Rolling Stone's 10 New Country Artists You Need to Know, and highlighted on several "ones to watch" lists.

"It's finally meshing and coming together," he says. "People will listen to this record and know where I've been – whether it's a fun song or a romantic one, or something really open and raw that says 'Yeah, it's not always easy and you have to fight for the good stuff.' This whole record is basically a journal of my life. We all go through the same things in different scenarios, so if I'm being as genuine as possible, it's going to connect. This music is that for me, and I'm excited to share it."
Carly Pearce w/ Ryan Griffin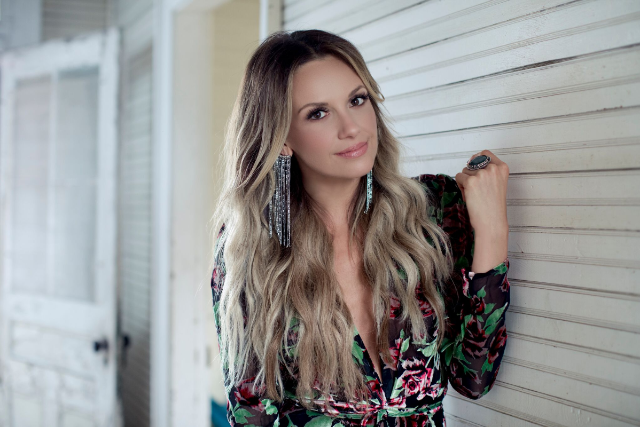 $25.00
All Ages
$25 PreSale
$30 Day of Show

GA tickets does not include seating.