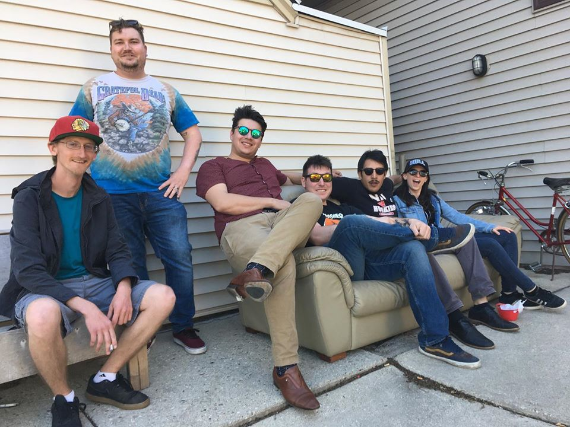 Sat Dec 28 2019
8:00 PM
1059 West Addison
Chicago, IL 60613
$5.00
Ages 21+
Bumsy and the Moochers,
The Selectones,
The86
Behold, a splendid, spectacular six piece band from Chicago, IL, Bumsy and the Moochers! Since 2012, Bumsy and the Moochers have been riding a tidal wave sound reminiscent of 90s pop punk and ska. They deliver melodic vocals, killer horn lines, and steel string shredding hot and fresh to your ears. In 2015, Bumsy and the Moochers debuted their first full length release 'Bored Up!'. Then the band turned it up a notch in 2016 releasing their first EP, 'Easily Distracted'. Both releases were well received by all and left the people wanting more. In 2018, Bumsy and the moochers released their second full length album, 'Spaced Out'. Nothing can stop Bumsy and the Moochers from having fun and bringing tasty tunes to the hungry masses.

The Selectones are a 6 piece reggae/ska band from the south suburbs of Chicago. Formed in the fall of 2015.

the86 / 'eight 'six / are an soulful rock band from Chicago, IL USA. The band combines acoustic rock, indie folk, pop, and soul to create a genuinely unique sound.
Bumsy and the Moochers,
The Selectones,
The86