Blue Water Highway comes from the working class, coastal town background that has informed the work of so many of rock's greatest writers and artists. They take their name from the roadway that links their hometown of Lake Jackson, Texas to Galveston, where the cops, the teachers, the baristas and the chemical plant workers travel to work hard and to play hard, blowing off steam, dancing to their favorite bands. Blue Water Highway's music is the soundtrack for their lives.
"Best Friend" is the first single from their upcoming album Heartbreak City, coming out on Blue Water Highway Records/Thirty Tigers on June 8th. With a hook that's a mile wide, it chronicles the lives, loves and friendships that sustain us. Said lead singer Zack Kibodeaux, "We wrote this as a band, and we wanted to tap into that feeling of that special friendship where you know you can count on one another. Even though I wrote characters that are not the band members, our relationship definitely informed the writing of the lyrics."
Blue Water Highway was started by two best friends from high school -Kibodeaux (lead vocals, guitar) and Greg Essington (guitar). They were later joined by Catherine Clark (keyboards), Jared Wilson (drums) and Kyle James Smith (bass). They will be touring relentlessly to support Heartbreak City, so look for them in a town near you soon.
Moxi Theater is operating at Full Capacity
Reserve a Table in Advance Online.
All Responsible Ages Permitted
*PHOTO ID REQUIRED FOR ENTRY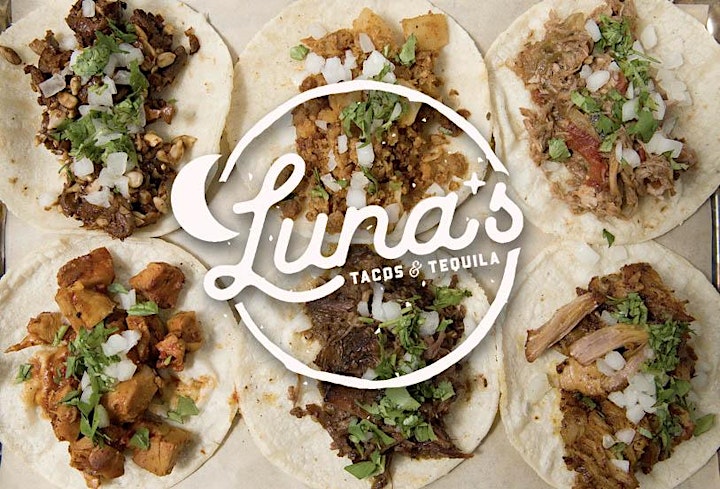 The Moxi Theater is proudly partnered with Luna's Tacos & Tequila in Downtown Greeley. Luna's is located at 806 9th St. - next door to the Moxi and is open for Dinner, Happy Hour, and Late Night. Luna's is the perfect place to eat and drink before or after the show!




Stella's Pinball Arcade & Lounge is Now Open in the basement of the Moxi. Get your game on at Stella's directly beneath the Moxi before the show. Now serving Burgers, Apps, Cocktails, Icee's, and fun for all ages. Open 6 days a week!