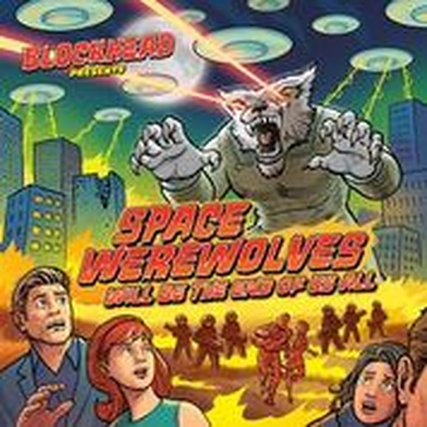 Sun Oct 24 2021
8:00 PM
472 Massachusetts Ave
Cambridge, MA 02139
$15.00
All Ages
The Middle East presents:
Blockhead w/ Arms and Sleepers & sumwut - Middle East Upstairs
Tony Simon A.K.A Blockhead —has been making and releasing utterly distinctive, funkyand emotive music for the last two decades.Blockhead grew up in downtown New YorkCity. As the son of an artist, surrounded by visual culture, he early on found that his passion was for music, for the sonic. A fan of a whole range of sounds, especially hip-hop, Blockhead steadily built a tremendous collection of tapes and later CDs from in numerable artists, a quiet accumulation of knowledge and know-how. After a brief stint as a rapper, herealized his calling was behind the boards and not on the mic–and from there began to produce beats. Since making that decision, he's kept pretty busy: carving a niche as asought-after underground beatmaker that people call when they want something special. Blockhead produced nine tracks on Aesop Rock's critically acclaimed album Labor Days. Additionally,he produced half the tracks on Aesop Rock's follow-up EP,Daylight. He has also worked with other indie giants Atmosphere, Murs, Mike Ladd,and Illogic.In between,he found time to complete a break beat album entitled Blockhead's Broke Beats, with 10 hard-hitting instrumental tracks, which was released on Mush Records.Blockhead's debut album on Ninja Tune,Music By Cavelight,was described as "one of the most fantastically good albums you're going to hear this year" (SundayTelegraph) and "abeautiful record" (Metro), with Blockhead himself tipped as "definitely one to watch"(Touch).Blockhead returned in 2005 with Downtime Science, another set of deep,emotional instrumental hip-hop tracks, this time dedicated to the downtown area of Manhattan where he grew up and has lived his entire life, encompassing all the attitude,anger and edginess of the neighborhood. This expansive album also features some melancholy reflections upon failed relationships and the promise of future loves.The Music Scene was released in 2009 to both critical acclaim and commercial success–launching Blockhead on a global string of headlining dates ranging from Pittsburgh to Poland–where he participated in the world famous Zubroffka Festival, providing a livescore for some of Charlie Chaplin's earliest films.Blockhead followed this album with 2012's Interludes After Midnight, further showcasing his development as a solo artist with a unique voice.


More recently, Blockhead has self-released a string of full-length albums (Bells and Whistles in 2014,Funeral Balloons in 2017), in addition to teaming up with UK's music publisher DeWolf Music to create The Art of Sampling(2017).Capitalizing on the producer's ability to twist unexpected material into new, modern music, DeWolf opened their vaults to Blockheadand let him go wild.Earlier this year, Blockhead released the collaborative effort Free Sweatpants featuring Aesop Rock, Open Mike Eagle and countless other rappers.

Blockhead will release his new solo record this fall on Future Archive Recordings.

Arms and Sleepersis the electronic music duo Max Lewis and Mirza Ramic. Formed in Boston,USA in 2006, the group has amassed over 30 releases, nearly 2,000 live performances, and countless TV and Film music placements in their 15-year history.2020 was the group's busiest year yet,with the release of a6-part conceptual music series that included 3 full-length albums and 3 EPs.In 2021, Arms and Sleepers is celebrating its 15th anniversary with a slew of re-releases and anniversary editions. Over the years, the duo has explored trip-hop, electronica, downtempo, ambient, hip-hop, and subtle pop with deftness and grace. Arms and Sleepers' creative output has been vast: 12 full-length albums,13 EPs, and a plethora of singles and remixes. The duohas remixed the likes of Emancipator, Blockhead, Yppah, Sun Glitters, Caspian, Helios,Ef, From Indian Lakes, and many others, and has collaborated with numerous prominent artists including Tom Brosseau of Fat Cat Records, Serengeti of Anticon, and Philip Jamieson of Caspian.Victor Ferreira of Sun Glitters in particular has been a close collaborator over the last five years, co-producing and mixing the majority of the duo's recent releases. Ramic, who has been the group's sole live performersince 2013, has taken Arms and Sleepers to stages across the world with concerts in North and Central America, Europe, and Asia. The duo has also seen its diverse music catalog licensed by Vice, Showtime, Amazon,Square space,National Geographic, United Airlines, Singapore Airlines, Whole Foods,and countless others. Over the years,Arms and Sleepers has received glowing coverage from a variety of music outlets, including Earmilk, XLR8R,NPR, Huffington Post, Bandcamp Daily, The Line Of Best Fit, and Clash.With a prolific and busy decade and a half,Arms and Sleepers has not showed any signs of slowing down. In 2020 alone, the group put out 7 releases in addition to several stand alone singles and remixes.Such high rate of creative output has also coincided with Ramicco-founding Future Archive Recordings, an artist-run record label that has released music from the likes of Blockhead, Yppah, Sun Glitters, il:lo, Poldoore, andothers. With a long and active history in the music industry,Arms and Sleepers has carved out its own unique place within the underground electronic music scene,building a loyal following along the way.
The Middle East presents:
Blockhead w/ Arms and Sleepers & sumwut - Middle East Upstairs