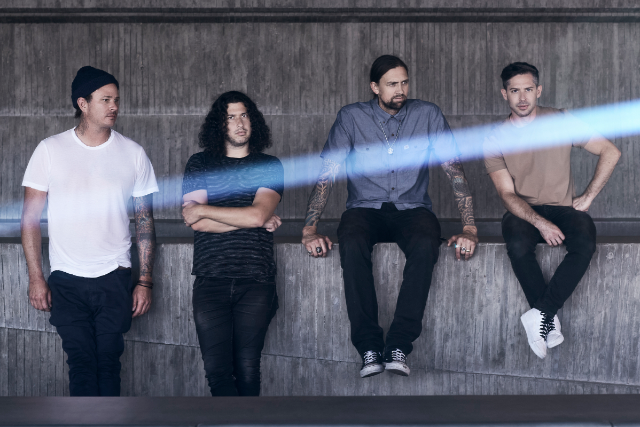 Wed Oct 13 2021
7:30 PM (Doors 6:00 PM)
1402 Clinton St
Nashville, TN 37203
$38.00
All Ages
Public Onsale: Friday, June 18th @ 10am CST
Angels & Airwaves,
Bad Suns
Angels & Airwaves (AVA) – comprising Tom DeLonge (lead vocals, guitar/synths), Ilan Rubin (drums/guitar/backing vocals/synths), David Kennedy (guitar) and Matt Rubano (bass) – wrote and produced "Euphoria" with Aaron Rubin. Rich Costey (Foo Fighters, Weezer) mixed the track, which marks the first new music from the band since "All That's Left Is Love," which was released in April 2020. Hailed as an "empowering anthem" by SPIN, the song conveyed a message of hope amid the pandemic. Continuing the band's longstanding relationship with Feeding America, proceeds from "All That's Left Is Love" were donated to the non-profit's COVID-19 relief fund.

DeLonge, a founding member of Blink-182, formed Angels & Airwaves in 2005. The band has released five full-length albums and charted numerous hits, including "The Adventure," "The War," "Everything's Magic" and "Rebel Girl." The Dream Walker, released in 2014, hit No. 1 on iTunes and No. 5 on Billboard's Top Alternative Albums chart. A multimedia project, the album was accompanied by a graphic novel, comic books and the short film Poet Anderson, co-directed by DeLonge, which won Best Animated Short Film at the Toronto International Short Film Festival.

In addition to his work with AVA, DeLonge created To The Stars, a multimedia entertainment company that creates original content across music, film, television and publishing. DeLonge served as executive producer of The History Channel series "Unidentified: Inside America's UFO Investigation" and will make his feature film directorial debut with the forthcoming Monsters of California.

Los Angeles indie rock combo Bad Suns found success with their 2014 debut Language & Perspective, which fused vivid, modern indie rock hooks with classic post-punk influences. After two records on the Vagrant label, the quartet signed with Epitaph to release 2019's Mystic Truth.

Comprising vocalist Christo Bowman, drummer Miles Morris, guitarist Ray Libby, and bassist Gavin Bennett, Bad Suns formed in 2012 in Woodland Hills, California. The bandmembers were all relatively young, ranging in age from 19 to 22, but took cues for their sound from '70s and '80s post-punk pioneers like the Cure and Elvis Costello. Blending the angsty songwriting influences from those legends with a brighter, more contemporary hook-heavy indie rock sound, Bad Suns' debut single, "Cardiac Arrest," went viral in 2013, leading to a deal with Vagrant Records and the 2014 release of the Transpose EP. Working with producer Eric Palmquist (Wavves, the Mars Volta), the band issued their full-length debut, Language & Perspective, later that summer and it reached number 24 on the Billboard Top 200. A tour with the 1975 and appearances at festivals like SXSW and Coachella followed as they readied their next album, again enlisting Palmquist to produce. Disappear Here arrived in September 2016 and made a decent run at the charts, this time reaching number 109.

Early the following year, the release of the single "This Was a Home Once" was followed by the news that Bad Suns had switched from Vagrant to Epitaph. A second single, "Away We Go," appeared in 2018 in advance of their third album, Mystic Truth, which was released in early 2019.
Angels & Airwaves,
Bad Suns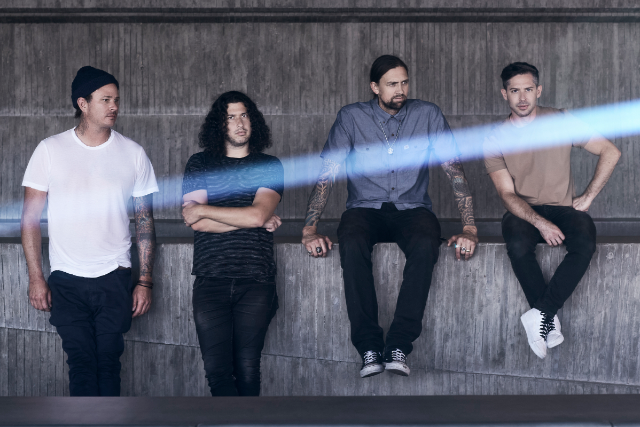 $38.00
All Ages
Public Onsale: Friday, June 18th @ 10am CST