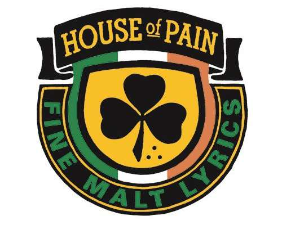 Purchase Tickets
Thank you for your interest in this SOLD OUT event! Please call venue Box Office 707.880.2300 (3:30-9:30, Tues-Sun) OR log back on here to check availability in case any other tickets become available
Additional Information
Everlast (born Erik Schrody, August 18, 1969) became fascinated by hip-hop while he was in high school, eventually becoming part of Ice-T's Rhyme Syndicate. His association with Ice-T led to a contract with Warner Bros., who released his debut album, Forever Everlasting, in 1990. After the record bombed, Everlast formed House of Pain with his high school friend Danny Boy (born Daniel O'Connor) and DJ Lethal (born Leor DiMant), a Latvian immigrant. Released on Tommy Boy Records, the group's eponymous 1992 debut was co-produced by Muggs, who masterminded Cypress Hill's groundbreaking debut. Muggs gave "Jump Around" its distinctive, incessant beat, which merged a deep bass groove with drum loops and Public Enemy-styled sirens. On the back of Kris Kross' spring hit "Jump," "Jump Around" became a huge hit in the summer of 1992, peaking at number three on the pop charts. Both the single's video and the remainder of House of Pain celebrated the group's Irish heritage in a tongue-in-cheek fashion that quickly became shtick
Any additional information needed find it here.
http://www.bottlerocknapavalley.com/lineup-schedule/2017-artists/
JaM Cellars Ballroom / Margrit Mondavi Theatre: UPSTAIRS
General Admission and standing with limited seating upstairs in the balcony
Each person does require a ticket for entry. We welcome ages 8+ with children under 16 accompanied by an adult. No Babes in Arms.
No Refunds. No professional cameras or outside food and drink.
There is no dining available in the Ballroom, but there is a Bar available for drink purchases. Patrons attending a show upstairs in the Ballroom are welcome to dine in the restaurant starting at 5 pm if available.
Due to the historic nature of the Ballroom, there are no bathrooms located upstairs. Facilities are located downstairs around the Blue Note Club and are accessible via stairs or the elevator.
Any special needs or accommodation requests, please call our Box Office.
Thank you and we look forward to seeing you!
The JaM Cellars Ballroom in the Margrit Mondavi Theatre is located UPSTAIRS in the historic Napa Valley Opera House
1030 Main Street, Napa CA 94559 / Box Office: 707.880.2300 (Tues-Sun, 3:30-9:30 pm)

Processing your request, please wait....