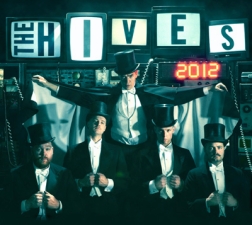 Similar Events
finding similar events...

Additional Information
Born almost two decades ago in 1993 in Fagersta, Sweden, The Hives have long been a rock 'n' roll force to be reckoned with. Their debut, 1997's Barely Legal, shot thru the punk community like a runaway locomotive, with faster-than-fast blistering punk that had the punks cheering and raising bottles and cans, but left most of the mainstream going, "Oh… well… uhm what?". With 2000's more studio-wise Veni Vidi Vicious, and the UK smash Your New Favourite Band (a compilation of songs from Barely Legal, VVV and the A.k.a I-D-I-O-T EP), however, The Hives wrote the book on the decade's garage-rock success together with the likes of Detroit's The White Stripes to name but one of many.


Processing your request, please wait....