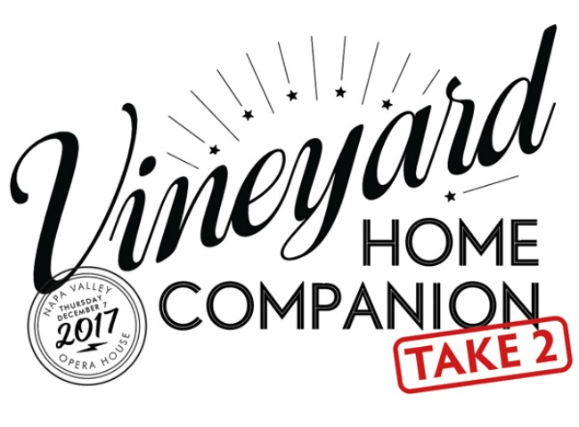 Additional Information
Napa Valley Opera House Presents: Vineyard Home Companion
Americana/Folk
Obsidian Son:
Touching on Country, soul, and Americana, Sean Patrick Garvey's Obsidian Son Delivers songs that lift themselves from the speakers and slow dance gracefully across the room. Deft accompaniment and flourish is wrapped around a core of compelling, immediately engaging melodies, giving the music a timeless resonance. "With the way life moves these days, my time with the muse can be short. I'll write anywhere a song presents itself to me," explains Garvey. "In that moment I like the strings to buzz and cracks to show. Usually the best bones are exposed when things are cooked down and distilled. You can always build from there."
Misner & Smith:
Soaring vocal harmonies and story-filled, poetic songwriting - Misner & Smith's sound harkens back to the bedrock of modern american rock & folk. Paying tribute to strong influences like Simon & Garfunkel, The Band, and Buffalo Springfield, they invent a sound all their own, seducing listeners with music that captures longing and belonging in the same moment. Their partnership in music is a search for meaning.
Ticket Price: $20.00 Advance / $25.00 Day of Show
General Admission Seating, first come.
Thank you to our Sponsors:
Lagniappe Peak / City of Napa/ Napa Valley Unified School District/ Napa County Office of Education/Bell Products
JaM Cellars Ballroom at Margrit Mondavi Theatre:
The Ballroom is located UPSTAIRS in the Opera House Building.
This Event is General Admission and seated
Each person does require a ticket for entry. We generally welcome ages 8+ with children under 16 accompanied by an adult.
No Refunds. No professional cameras or outside food and drink.
There is no dining available in the Ballroom, but there is a Bar available for drink purchases. Patrons attending a show upstairs in the Ballroom are welcome to dine in the restaurant starting at 5 pm if the show(s) downstairs is not Sold Out or if there is seating available.
Due to the historic nature of the Ballroom, there are no bathrooms located upstairs. Facilities are located downstairs through the Blue Note Club and are accessible via stairs or the elevator.
Any special needs or accommodation requests, please call our Box Office.
Thank you and we look forward to seeing you at the JaM Cellars Ballroom located in the Margrit Mondavi Theatre! ( Upstairs in the Opera House Building)
1030 Main Street, Napa CA 94559
Box Office: 707.880.2300 (Tues-Sat, 3:30-9:30 pm, Sun 1 Hr before Doors)

Processing your request, please wait....