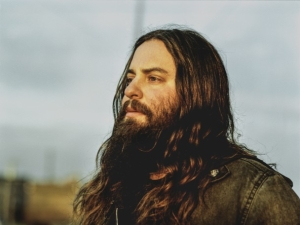 Strand of Oaks


with

Jason Anderson

Thursday, Sep 14, 2017 8:00 PM CDT (7:00 PM Doors)
SPACE, Evanston, IL

Additional Information
Ticket purchase includes a $1 donation to Plus One/Planned Parenthood
Hard Love, Tim Showalter's latest release as Strand of Oaks, is a record that explores the balancing act between overindulgence and accountability. Recounting Showalter's decadent tour experiences, his struggling marriage, and the near death of his younger brother, Hard Love emanates an unabashed, raw, and manic energy that embodies both the songs and the songwriter behind them. "For me, there are always two forces at work: the side that's constantly on the hunt for the perfect song, and the side that's naked in the desert screaming at the moon. It's about finding a place where neither side is compromised, only elevated."
During some much-needed downtime following the release of his previous album, HEAL, Showalter began writing Hard Love and found himself in a now familiar pattern of tour exhaustion, chemically-induced flashbacks, and ongoing domestic turmoil. Drawing from his love of Creation Records, Trojan dub compilations, and Jane's Addiction, and informed by a particularly wild time at Australia's Boogie Festival, he sought to create a record that would merge all of these influences while evoking something new and visceral. Showalter's first attempt at recording the album led to an unsatisfying result—a fully recorded version of Hard Love that didn't fully achieve the ambitious sounds he heard in his head. He realized that his vision for the album demanded collaboration, and enlisted producer Nicolas Vernhes, who helped push him into making the most fearless album of his career.
Throughout the recording process, both Showalter and Vernhes maintained an environment that paired musical experimentation with a mindset that defied Showalter's previous studio endeavors: the atmosphere had to be loose, a celebration of the creative process and a reinforcement of the record's core themes. "In a time of calculation and overthinking, I wanted to bring back the raw, impulsive nature that is the DNA of so many records I love." And in keeping with that loose, hedonistic vibe that encompasses so much of Hard Love, Showalter looked to his best friend, Jason Anderson, whose musical prowess and expert shredding augmented the unrelenting energy that would become the record's backbone.
With Hard Love, it becomes that much more obvious that the singer/songwriter has grown to something larger and more momentous, crafting a passionate, brazen, and fully realized rock and roll record that captures the escapism of sex and drugs while offering an equally sincere perspective on the responsibilities, complications, and traumas that punctuate our lives and force us to evolve. "Some records are built like monuments, set in stone…I want this record to be burned in effigy, I want it to be burned in celebration of the limited time we have on this Earth."


Processing your request, please wait....