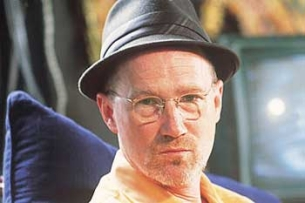 Shank Hall
Marshall Crenshaw / The Bottle Rockets
Sunday, Apr 10, 2016 8:00 PM CDT
Shank Hall, Milwaukee, WI
21 years and over
Purchase Tickets
Online sales no longer available for this event. Contact venue for ticket info. ph 414-276-7288
Similar Events
finding similar events...

Additional Information
Born near Detroit, Michigan, Marshall Crenshaw began playing guitar at age ten and he received his first break playing John Lennon in the off-Broadway company of Beatlemania. In 1987, he played Buddy Holly in the Richie Valens biopic "La Bamba." While living in NYC, he recorded the single "Something's Gonna Happen" for Alan Betrock's Shake Records, which led to a deal with Warner Bros. His debut album, Marshall Crenshaw was acclaimed as a pop masterpiece upon its release in 1982 and established him as a first-rate songwriter, singer and guitarist. The record spawned the Top 40 single "Someday, Someway," which rockabilly singer Robert Gordon covered and scored a hit with a year earlier, and other classics such as "(You're My) Favorite Waste of Time," "Whenever You're On My Mind" and "Cynical Girl." The great songs continued with the Life's Too Short album on MCA ("Fantastic Planet of Love"), three albums for Razor & Tie and the 2009 release Jaggedland ("Someone Told Me," "Passing Through," "Never Coming Down

A quote from Trouser Press sums up Marshall Crenshaw's early career: "Although he was seen as a latter-day Buddy Holly at the outset, he soon proved too talented and original to be anyone but himself." All Music Guide captured Crenshaw's vibe perfectly: "He writes songs that are melodic, hooky and emotionally true, and he sings and plays them with an honesty and force that still finds room for humor without venom."

"His intelligence, integrity, and passion ... www.shankhall.com
In a country where interstates don't take you to new places, but to the same places, where everywhere you go you've already been or you've just left, The Bottle Rockets' new album absolutely nails a sound and a vibe with a palpable sense of place. Lean Forward is suffused with the determination and resilience of their distinctly midwestern roots; theirs is a celebration of pragmatism and tempered optimism, not the delusions and exhortations of glassy eyed zealots--they aren't going to fall for that. Oh, it's a flat out, smoking rock record, too.

Lean Forward continues the Rockets' creative resurgence ignited by 2006's Zoysia. Reunited with producer Eric "Roscoe" Ambel (who ran the knobs on the Bottle Rockets' seminal albums The Brooklyn Side and 24 Hours A Day), the Bottle Rockets do what no other band does better -- look into the hearts and minds and faces of the dying small towns in America and crafts populist anthems with the sympathetic eye of Woody Guthrie and sonic stomp of Crazy Horse. They are songs that demand the windows be rolled down and the volume turned up. And with the ... www.shankhall.com


Processing your request, please wait....