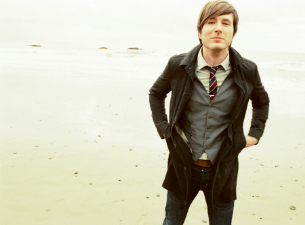 The Crofoot and AEG Live Present
OWL CITY

:

www.owlcitymusic.com

Sunday, Oct 07, 2012 6:30 PM EDT
The Crofoot Ballroom, Pontiac, MI

Similar Events
finding similar events...

Additional Information
PRESALE: WED. JULY 11 at 12PM
PUBLIC ONSALE: FRI. JULY 13 at 12PM
When it came time to record The Midsummer Station, Adam Young's third album as Owl City, the Minnesota native set himself the following challenge: "Over the past several years I'd become fascinated with trying to capture magic in a jar through simple, concise pop songs," he says. "I saw it as a great challenge to try to come up with catchy, unique, and memorable songs because it was a new method of songwriting I'd never approached before. I believe artists should never look back or repeat themselves and this was a new frontier for me."
To create the instantly memorable, feel-good moments he envisioned, Young sought out co-writers and outside producers for the first time, enlisting his friend Matt Thiessen (Relient K), Stargate (Rihanna, Wiz Khalifa), and the team of Josh Crosby, Nate Campany, and Emily Wright (the latter known for her work with Dr. Luke). "I made my first two records on my own without any outside help and learned that it's easy to overthink what you do by allowing yourself to become too emotionally invested in what you're doing," Young says. "Initially, I was anxious about letting other people co-pilot the solo endeavor I'd always played close to the chest, but it was exhilarating not having 100 percent control over what happened. In the end for me, it's all about trying new things as an artist. Working with other writers taught me to care about a song as a piece of art created to reach people versus worrying about getting the final say or having my own way. Collaborating kills off a lot of ego and pride issues and that's a really healthy thing."
The process enabled Young to tap into collective human experiences in his lyrics and connect on a larger scale. "I'm known for creating music based on whimsical ideas and concepts from my own headspace, and another set of parameters I set for myself was to write about things people might relate to better," he says. Young is particularly proud of "Embers" in which he acknowledges that everyone goes through dark days, but the trick is to stay focused on the light up ahead. "Dementia" documents the "crazy, schizophrenic thoughts and feelings" Young dealt with in the wake of the success of his chart-topping 2009 platinum debut album Ocean Eyes, while "Gold" serves as a reminder to never forget your roots (in his case, Owatonna, MN, where he still lives). Then there's "Dreams and Disasters," which Young says sums up the core theme of the album. "Life is full of dreams and disasters," he says. "When things go right, you feel like you're on top of the world and when things go bad, you're heartbroken, but you've got to figure out how to press on regardless of your situation because life is all about the journey."

Processing your request, please wait....