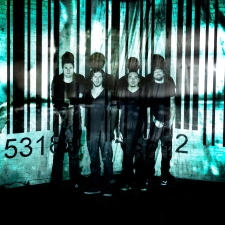 Bottom Lounge
10 Years
Wednesday, Aug 21, 2013 7:00 PM CDT
Bottom Lounge, Chicago, IL
17 years and over
Purchase Tickets
We're sorry, there are no tickets currently available through TicketWeb.
Additional Information
After a year and a half on the road touring 2010's Feeding The Wolves, 10 Years reached a turning point. It was time to move forward and take full control of their career by launching their own label, Palehorse Records.  In addition, the band decided to self-produce their fourth album, Minus the Machine, at drummer/guitarist Brian Vodinh's Kashmir Recording.
Splitting up with a major label after five years was "a very scary step to take," Hasek admits. "It's like breaking up with a longtime girlfriend. You're used to the motions, but when it becomes stale and unhappy, you need to move on and get energy back into your life. There was no anger on either side. We just painlessly parted ways."
Working together as a band for the first time since writing the Gold-selling album The Autumn Effect helped 10 Years go back to their roots, without label-enforced pressure to create a radio-friendly "hit," and free to experiment with the hard rock sounds that lie at the core of their music. "Our true fans who buy the albums, not just the singles, understand that our singles, for the most part, misrepresent the entire album," says Hasek. "As a band, we like to explore more and go a little left of center with song structures. We wanted to create an album that has no boundaries, and where we didn't have to make every song 'three minutes and 30 seconds' for a label to approve it. There's a fine line with that, of course, and we're very aware of it. We all grew up on rock music, and as many albums as we've written, the way we've written them, it's ingrained in us to work within a time frame that fits radio. There are definitely songs that work well for that, but as a whole, we wanted this album to represent a journey in a sense."