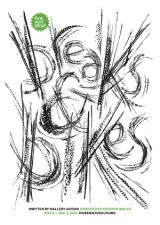 Purchase Tickets
We're sorry, there are no tickets currently available through TicketWeb.
Additional Information
What happens after you've slept with all the girls, played all the shows, and done all the drugs, but you're still not famous? If you're Drew, you go to law school. But when a bicycle accident lands Drew in a coma, his mom, his former drummer, and the girls he could have loved converge around his hospital bed. Can they move forward from past disappointments, or will those fractures stay broken?
Written by Pavement Group Associate Mallery Avidon, breaks & bikes examines the unexpected events that force us to look up from our phones and rediscover the people who have ended up in our lives.
By Mallery Avidon**
Directed by Kathryn Walsh
Cast: Cyd Blakewell*, Sasha Gloppo, Laura Lapidus, Morgan McCabe, Keith Neagle*, Joe Wiens
Production Team: Mary Krupka* (Production Manager), Monica Brown (Stage Manager), Shaun Renfro (Scenic Designer), Aimee Plant* (Props Designer), Janna Webber** (Lighting Designer), Jeff Kelley* (Sound Designer), Melissa Torchia (Costume Designer)
*PG Company Memeber
**PG Artistic Associate